Champ Kelly has come a long way from Lexington, Kentucky.
At one time out of football completely and working at IBM, he returned to the sport he loved and climbed the ladder of scouting, receiving his first opportunity with the Denver Broncos in 2007 – a year after serving as general manager of the Lexington Horseman, formerly a United Indoor Football league team.
After moving up the ranks in player personnel with the Broncos and Chicago Bears, he was named assistant general manager of the Las Vegas Raiders in 2022. In his short time with the Raiders, he's assisted in evaluating several current starters including Dylan Parham, Thayer Munford Jr. and Michael Mayer.
Following Owner Mark Davis' decision to part ways with Dave Ziegler, Kelly receives his first opportunity to steer the ship in an NFL front office.
"Make no mistake, I'm prepared for this position," Kelly emphatically stated during a press conference Wednesday. "I believe in the power of intercessory prayer. I know people all over the country are praying for me in this moment. ... I'm prepared for this because I know what I don't know. There will be hiccups. It won't be perfect. But I'm wise enough to know that God equips those he calls.
"I'm perfectly imperfect, but I know the source."
While Kelly and Interim Head Coach Antonio Pierce have forged different paths of coming to Las Vegas, they're finding ways to build chemistry. During their media availability, Pierce mentioned working with Kelly as a can't miss opportunity and is optimistic for what they can do together the rest of this season.
"We're on the same page, Champ and myself," Pierce said. "Our staff is connected. We had a great team meeting this morning. Everyone was steely eyed and focused. We walked in with a smile on our face. The synergy and energy in this building, the personality of our players will reflect on who we are as Raiders."
Kelly may have a new job title, but the goals stay the same for him – continuing relationships with his scouting department and players as he looks at what he can build in the Silver and Black.
'We've put together some very good practices and policies for evaluating players and acquiring players," Kelly said. "We feel confident with the people that we have doing the job. We feel confident in the process. ... The guys are excited to work. They're excited to keep grinding. They've been given the same mandate. You walk into this building appreciative with a smile. We want to have positive energy, and they're going to do that, and we're going to capitalize off of it."
To put icing on the cake as Kelly reaches new heights in his journey, it's his daughter Chloe's 10th birthday. He'll return home after his first day as the Raiders interim general manager to celebrate with his wife Stephanie and three children.
"They are my everything. ... They are the best parts of me. To my wife Stephanie, I'm not here without your support. She's the real GM, and I love her dearly."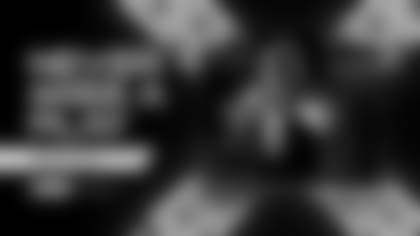 Raiders + Allegiant Stadium App
Download our official Raiders + Allegiant Stadium app for team & stadium modes, content, alerts and manage your tickets.