The Raiders travel to the Georgia Dome in Atlanta to take on the Falcons in Week 6 action. The two teams first met in 1971 and have met 12 times with the Raiders leading the series 7-5. The Raiders last faced the Falcons in 2008 at home and fell to the team from the NFC South. The Silver and Black last beat Atlanta in Oakland in 2000.
The Raiders share several connections with the Falcons. Current Raiders quality control coach Justin Griffith spent four years as a fullback with Atlanta, while current offensive coordinator Greg Knapp served in the same capacity with the Falcons from 2001-03. Raiders Head Coach Dennis Allen spent four years on the Falcons coaching staff. Stength and conditioning coach Al Miller was with the Falcons from 1997-2005.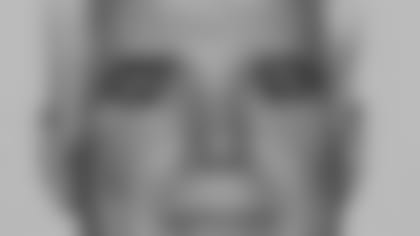 Mike Smith will begin his fifth season as the Falcons head coach in 2012. In his previous four seasons, Smith has led Atlanta to three playoff berths and a 43-21 regular season record. Prior to the head coaching position, Smith served as the Jacksonville Jaguars defensive coordinator from 2003-08. He was with the Baltimore Ravens from 1999-2002 as a defensive assistant/defensive line coach and spent one year as linebackers coach. He also coached at Tennessee Tech for 12 years holding various coaching positions including defensive line, special teams coordinator and defensive coordinator. Smith got his coaching start as an assistant coach at San Diego State.
The Raiders last faced the Atlanta Falcons in 2008, but did not fare well, getting shutout at home 24-0. During Week 9, the Raiders defense combined for 3.0 sacks and one forced fumble.
The Silver and Black traveled to Atlanta in 2004 and lost 35-10 to the Falcons in Week 14. FB Zack Crockett caught five passes for 20 yards and the Raiders lone TD.
The Raiders hosted the Falcons in 2000 and put up big offensive numbers in a 41-14 win on November 26, 2000. QB Rich Gannon threw for 231 yards and two TDs. RB Tyrone Wheatley rushed 12 times for 85 yards and one TD. WR Tim Brown caught six passes for 95 yards and a TD and WR James Jett added one catch for 84 yards and a TD. The Raiders defense recorded six sacks and one interception.
In 1997, the Raiders visited Atlanta for a Week 3 matchup with the Falcons. The Silver and Black came away with a 36-31 win, led by RB Napoleon Kaufman's 140 rushing yards and two TDs. QB Jeff George threw for 286 yards and a TD and TE Rickey Dudley caught two passes for 90 yards.
On October 23, 1994, the Los Angeles Raiders beat the Falcons 30-17. QB Jeff Hostetler passed for 204 yards and two TDs, both to WR Tim Brown who recorded 130 receiving yards. RB Harvey Williams added 107 rushing yards and one TD and DB Lionel Washington had two interceptions which he returned for 34 yards.
Atlanta's Director of Athletic Performance, Jeff Fish, was the strength and conditioning coach with the Raiders from 2004-2007.
Ray Hamilton, the defensive line coach for the Falcons, coached the defensive line for the Raiders from 1993-94.
The Falcons defensive backs coach, Terry Robiskie, got his start coaching in the NFL with the Raiders and was on the Raiders coaching staff for 12 seasons. He acted as the assistant special teams coach from 1982-84, assistant running backs coach from 1985-87, tight ends coach in 1988 and offensive coordinator from 1989-93. He also played RB for the Raiders from 1977-79.
LB Travis Goethel and OL Dan Knapp attended Arizona State with Falcons LB Robert James and RB Dimitri Nance.
WR Jacoby Ford and DT Jamie Cumbie played with Falcons TE Michael Palmer and P Dawson Zimmerman at Clemson.
CB DeMarcus Van Dyke and TE Richard Gordon attended Miami with Atlanta's C Tyler Horn, K Matt Bosher and DT Micanor Regis.
OL Lucas Nix played at Pittsburgh with LB Max Gruder.
LB Carl Ihenacho will see former San Jose State teammates CBs Christopher Owens and Peyton Thompson.
QBs Carson Palmer and Matt Leinart will match up against former USC teammate LB Lofa Tatupu.
FS Michael Huff and DE Lamarr Houston were at Texas with G Justin Blalock.
DE Matt Shaughnessy and S Aaron Henry played at Wisconsin with Falcons FB Bradie Ewing, G Peter Konz and DE Louis Nzegwu.
Falcons 2012 Draft Class
Round
Pos
Name
School
2
C
Peter Konz
Wisconsin
3
T
Lamar Holmes
Southern Mississippi
5
FB
Bradie Ewing
Wisconsin
5
DE
Jonathan Massaquoi
Troy
6
S
Charles Mitchell
Mississippi State
7
DT
Travian Robertson
South Carolina
LB Lofa Tatupu (Seahawks), CB Asante Samuel (traded from Eagles 2008-11, Patriots 2003-07), S Chris Hope (Titans 2006-11, Steelers 2002-05)
Week 6: Raiders at Falcons, Sunday, October 14, Georgia Dome, CBS, 10:00 a.m. PT.
We continue the series with a look at the Raiders sixth regular season opponent, the Jacksonville Jaguars, Monday, July 9.