| | |
| --- | --- |
| | More 1st Looks |
| | |
The Raiders will host the Tampa Bay Buccaneers in Week 9 action at O.co Coliseum. The Raiders first played the Buccaneers in 1976 and have only faced off seven times. The Silver and Black lead the all-time regular season series 6-1. The two teams met in Super Bowl XXXVII with the Raiders falling to the Buccaneers 48-21.
Week 9 – Sunday, November 4  | 1:05 p.m. PT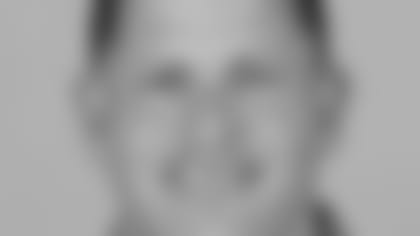 The Buccaneers are coached by first-year head coach Greg Schiano. Schiano was named the head coach in January 2012 after serving as head coach at Rutgers University for 11 years. Prior to his tenure at Rutgers, Schiano was the University of Miami defensive coordinator (1999-2000), Chicago Bears DBs coach (1998), Chicago Bears defensive assistant (1996-97), and the Penn State DBs coach (1991-96).
The Raiders last faced the Buccaneers in Week 17 of the 2008 season. On Sunday, December 28, the Raiders beat the Buccaneers in Tampa Bay 31-24. RB Michael Bush totaled 27 carries for 177 yards and two TDs. WRs Johnnie Lee Higgins and Chaz Schilens each added a touchdown.
In 2004, the Raiders hosted the Buccaneers in Oakland, beating Tampa Bay 30-20. RB Tyrone Wheatley ran for 102 yards and a TD on 18 carries. WR Jerry Porter added 84 receiving yards. DB Charles Woodson recorded five tackles, a sack and a forced fumble.
![](http://www.pntra.com/t/R0BKRklFSkBKTERGSEBISEtERw)
The Raiders played the Buccaneers in Oakland in 1999 and shut them out 45-0. RB Napoleon Kaufman rushed eight times for 122 yards and two TDs and RB Tyrone Wheatley rushed 19 times for 111 yards and two more TDs. WR Tim Brown caught four passes for 47 yards a TD.
In 1996, Tampa Bay beat the Raiders 20-17 in overtime at Houlihan's Stadium. QB Jeff Hostetler went 15 for 22 passing for 181 yards and one TD. RB Harvey Williams added one pass for 18 yards and a TD. WR Tim Brown caught five passes for 89 yards and WR James Jett caught three passes for 47 yards and a TD.
The Raiders hosted the Buccaneers at Los Angeles Coliseum in 1993 and won 27-20. QB Jeff Hostetler threw for 260 yards and a TD. WR Alexander Wright caught six passes for 104 yards and one TD. The Raiders defense recorded 5.0 sacks, included 1.5 from Howie Long, 1.5 from Greg Townsend and 1.0 from Chester McGlockton.
Buccaneers offensive assistant Jimmy Raye was the offensive coordinator for the Raiders under head coach Norv Turner.
The Raiders will face former special teams assistant Bob Ligashesky, who is now the Buccaneers special teams coordinator. 
WR Denarius Moore played at Tennessee with Buccaneers TE Luke Stocker.
FB Marcel Reece will face off with former University of Washington teammates DE Daniel Te'o-Nesheim and LB Mason Foster.
Buccaneers 2012 Draft Class
Round
Pos
Name
School
1
S
Mark Barron
Alabama
1
RB
Doug Martin
Boise State
2
LB
Lavonte David
Nebraska
5
LB
Najee Goode
West Virginia
6
CB
Keith Tandy
West Virginia
7
RB
Michael Smith
Utah State
7
TE
Drake Dunsmore
Northwestern
Buccaneers Key Acquisitions
WR Vincent Jackson (Chargers), CB Eric Wright (Lions 2011, Browns 2007-2010), G Carl Nicks (Saints), QB Dan Orlovsky (Colts 2011, Texans 2010, Lions 2005 and 2008), T Jamon Meredith (Steelers 2011, Giants 2010, Lions 2010, Bills 2009-10), DT Amobi Okoye (Bears 2011, Texans 2007-2010), DT Gary Gibson (Rams 2009-11, Panthers 2007-08), WR Tiquan Underwood (Patriots 2011, Jaguars 2010), TE Dallas Clark (Colts), DE Wallace Gilberry (Chiefs), DE Jayme Mitchell (Browns 2011, Vikings 2006-10)
We continue the series with a look at the Baltimore Ravens, Monday, July 16.