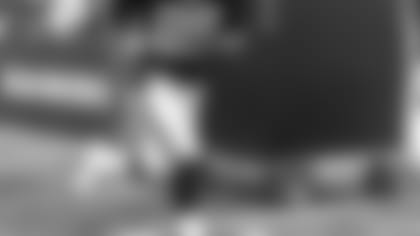 Bucky Brooks on Amari Cooper
Strengths: Cooper was roundly touted as the most pro-ready receiver to enter the NFL in years ahead of the 2015 NFL Draft, and the fourth overall pick definitely lived up to the hype in his preseason debut against the Rams. Not only did he display outstanding polish as a route runner, but he is an electric WR1 with sneaky running skills on the perimeter.
Weaknesses: Defeating press coverage at the line will be Cooper's biggest challenge as a pro. Although he is a skilled route runner with an array of releases, he still needs to work on escaping the clutches of physical defenders in tight coverage.
What he needs to work on: As the Raiders' clear WR1, he must prepare for the double coverage that he'll inevitably face down the road. He won't see exotic coverage during the preseason, but he can work on his escape skills against press or rolled coverage. How well he fares during the preseason will give the Raiders' coaches an indication of how to build a game plan to get him loose against elite competition.