Ahead of the re-imagined Pro Bowl Games, the AFC held practice on Saturday at Allegiant Stadium and the Raiders Pro Bowlers were all smiles as they joined in the fun.
Maxx Crosby, having made his second consecutive Pro Bowl, was soaking in every moment among the best of the best in the league.
"It's a blessing to be here. Being announced a Pro Bowler is a blessing, a dream come true," Crosby reflected. "Not taking it for granted. Having fun, showing up and enjoying every moment."
As a lineman, Crosby will join in the "Move the Chains" challenge, where four teams (two from each conference) will compete side-by-side in a weighted wall pull. Each team of five players is responsible for pulling a wall – loaded up with heavy weights – 10 yards as quickly as possible using first-down chains in a best-of-three challenge.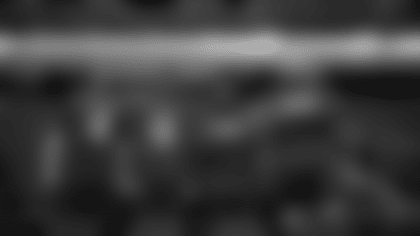 He won't be participating in the flag games with Derek Carr, Josh Jacobs and Davante Adams, unless he convinces his Pro Bowl coach otherwise.
"I've been trying to convince Peyton [Manning] to put me in as a tight end, we'll see what happens," Crosby said with a laugh.
Manning was mum on his plans and plays for Sunday's games, but has enjoyed his experience coaching inside Allegiant Stadium.
"I like this facility a lot," the Hall of Famer said. "I came to a game here, saw the Raiders play the Chargers earlier this year. It's a great place to watch a game. I was listening to some of the players, they were talking about how they enjoy playing here. They like the playing surface and the sidelines."
Check out more from Pro Bowl week below: