The Oakland Raiders will wrap up the preseason this week at home against the Seattle Seahawks on Thursday, Aug. 31 at 7:00 p.m. PT at Oakland-Alameda County Coliseum. The game will mark the 12th straight season that the Raiders have finished up their preseason schedule against the Seahawks, with four of those 12 games coming in Oakland, including three of the last four. Seattle is the third NFC West team that the Raiders have faced this preseason. The two teams are next scheduled to face each other in the regular season in 2018.
Here is the Game Preview, presented by 95.7 The GAME.
THE SETTING

Date:Thursday, August 31, 2017Kickoff:7:00 p.m. PTSite:Oakland-Alameda County Coliseum (1966)Capacity/Surface:56,057/Overseeded BermudaPreseason:Seahawks lead, 11-4
Regular Season:Raiders lead, 28-24
Postseason:Series tied, 1-1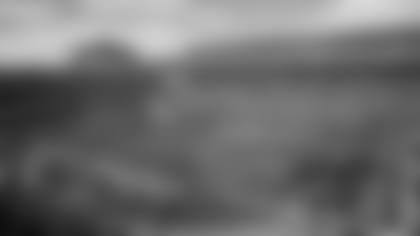 Last week, the Raiders traveled to Dallas to play the Cowboys in their third preseason game, falling by a final of 20-24. Led by QB Derek Carr, the offense was efficient in the first half, taking a 13- 10 lead into halftime. Carr was sharp throughout, throwing for 144 yards on 13-of-17 passing with two touchdowns and a 140.3 quarterback rating in the opening two frames. WR Amari Cooper posted 78 receiving yards on four receptions, including a 48-yard touchdown. WR Cordarrelle Patterson found the end zone for the first time as a Raider, hauling in a 17-yarder from Carr. LB Jelani Jenkins paced the first-team defense with five tackles (four solo).
After Thursday's contest, the Raiders will be making their final roster reductions to the NFL-mandated 53-man active roster on Sept. 2. The Silver and Black will then turn their focus to their Week 1 opponent, the Tennessee Titans, with the regular season getting underway at 10:00 a.m. PT on Sept. 10 in Nashville. The Seahawks open the regular season on the same day on the road against the Green Bay Packers.
Below are the stat lines from a few key contributors from last week's preseason contest against the Dallas Cowboys:
QB Derek Carr: 13-of-17 passing for 144 yards and two TDs with a 140.3 quarterback rating.
WR Amari Cooper: Four receptions for 78 yards and one TD, a 48-yarder.
CB Antonio Hamilton: One tackle and one sack-fumble.
DT Treyvon Hester: One tackle and one sack. LB Jelani Jenkins: Five tackles (four solo).
LB LaTroy Lewis: One fumble recovery for a 65-yard TD.
WR Cordarrelle Patterson: Four receptions for 30 yards and one TD, a 17-yarder. Added two kickoff returns for 48 yards.
RB DeAndre Washington: Five rushes for 27 yards (5.4 avg.), including a 19-yard long.
BROADCAST INFORMATION

Play-by-play: Beth Mowins
Color Analysts:Matt Millen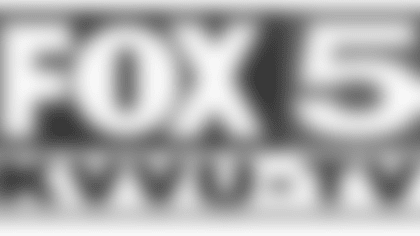 Sideline:Nicole Zaloumis, John Tournour "JT The Brick"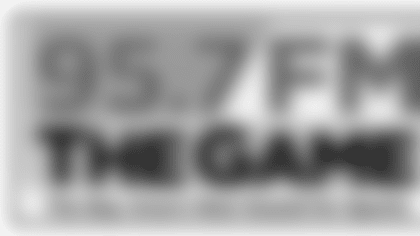 Raiders Radio NetworkFlagship:95.7 The GAME
Play-by-play: Greg Papa
Color Analyst: Tom FloresSideline:Lincoln Kennedy
Flagship: KIQI 1010
Play-by-play: Fernando Arias
Color Analyst: Ambrosio Rico

• Raiders defensive coordinator Ken Norton, Jr. coached linebackers with the Seahawks from 2010-14.
• Raiders offensive line coach Mike Tice played 10 seasons as a tight end with the Seahawks from 1981-88 and 1990-91.
• Raiders assistant special teams coach Tracy Smith served as a coaching assistant with Seattle in 2011. He is also the son of Seahawks quarterbacks coach Carl Smith.
• Raiders LB Bruce Irvin was the Seahawks first-round pick (15th overall) of the 2012 NFL Draft and spent four seasons with the team, helping Seattle to two NFC Championships and a victory in Super Bowl XLIII.
• Raiders RB Marshawn Lynch played with Seattle from 2010-15, earning two Associated Press All-Pro selections and four Pro Bowl berths while with the Seahawks. He also appeared in two Super Bowls with the franchise during his tenure, helping win Super Bowl XLVIII in 2013.
• Seahawks FB Marcel Reece signed with the Raiders as an undrafted free agent in 2008 and played in 92 games with 67 starts over eight seasons for the team. Reece was selected to four Pro Bowls during his tenure and was named to the AP All-Pro Second Team in 2013.
• Seahawks assistant head coach/offensive line coach Tom Cable served as the Raiders' offensive line coach from 2007-08 and as head coach from 2008-10.
• Seahawks assistant defensive line coach Dwaine Board coached the Raiders' defensive line in 2009.
• Seahawks special teams coordinator Brian Schneider coached special teams for the Raiders from 2007-08. In both seasons, Shane Lechler led the league in punting and was named to the Pro Bowl.
• Raiders General Manager Reggie McKenzie and Seahawks Executive VP/General Manager John Schneider worked together in the Green Bay Packers' front office from 2002-09. Schneider served as a personnel analyst to the general manager and McKenzie was director of pro personnel from 2002-07, until both men were named Director – Football Operations in 2008.
Additional former Raiders now with the Seahawks: DE David Bass, LB Dewey McDonald and CB Neiko Thorpe.
Additional former Seahawks now with the Raiders: LB Tyrell Adams and TE Cooper Helfet.
• Raiders WR Jaydon Mickens (2012-15) and Seahawks WR Kasen Williams (2011-14) spent three seasons together at the University of Washington.
• Seahawks WR Doug Baldwin (2007-10) and CB Richard Sherman (2006-10) both attended Stanford.
Hometown/Family Connections
• Seahawks Executive VP of Football Operations/Head Coach Pete Carroll was born in San Francisco, Calif., and played free safety at the University of the Pacific, being inducted into the Pacific Athletic Hall of Fame in 1995. His eldest son, Seahawks assistant offensive line coach Brennan Carroll, attended Saratoga (Calif.) High School.
• Seahawks assistant defensive line coach Dwaine Board was an assistant coach at St. Francis High School in Mountain View, Calif. from 2013-14.
• Seahawks tight ends coach Pat McPherson is a native of San Jose, Calif. where he played and later coached linebackers and running backs (1994-97) at Bellarmine College Prep.
Overview: Head Coach Pete Carroll, who is 70-41-1 (.629) in the regular season with Seattle, has led the Seahawks to five consecutive 10-win seasons, with five straight playoff appearances for the first time in franchise history, which included trips to back-to-back Super Bowls in 2013 and 2014. Carroll has led the Seahawks to the Divisional Round in six of his seven seasons as head coach.
------------------------------
Offense: The Seahawks' offense is led by sixth-year QB Russell Wilson, who is the league's winningest quarterback to begin a career with 64 victories in his first five seasons, while ranking tied for fourth in NFL history with 127 touchdown passes in that time frame. Seventh-year veteran WR Doug Baldwin earned his first Pro Bowl nod, tying a franchise-record 94 receptions for 1,128 yards. TE Jimmy Graham also earned Pro Bowl honors in his second season with the Seahawks, finishing with 923 yards on 65 receptions with six touchdowns. Seattle's rushing attack leads the NFL since 2011 with 13,144 yards, recording 1,591 rushing yards in 2016.
---
Defense: : Kris Richard enters his eighth season coaching with the Seahawks and his third as defensive coordinator. His unit continues its defensive dominance as it has ranked in the top-5 for five straight seasons, finishing fifth in 2016. Seattle's secondary was led by CB Richard Sherman, who recorded a team-high four interceptions last season. S Earl Thomas and S Kam Chancellor also contributed to the Seahawks passing defenses with two interceptions each. Up front, DE Cliff Avril took down opposing passers 11.5 times in 2016, a team and career high, while DE Frank Clark finished close behind with 10 sacks.