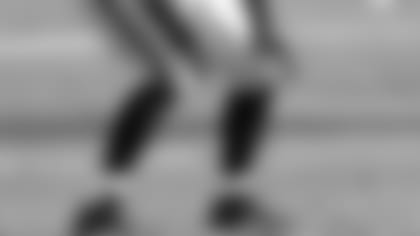 LB Miles Burris was selected in the 4th round of the 2012 NFL Draft out of San Diego State.Photo by Tony Gonzales
The Silver and Black have selected 111 players from 72 schools since 2000.
Over the past 14 drafts, Ohio State and San Diego State lead the way with five players being drafted from each school. The Raiders' most recent selection from San Diego State was WR Brice Butler (7-209) in 2013, and the team's most recent pick from Ohio State was QB Terrelle Pryor in the third round of the 2011 Supplemental Draft.
Below is a breakdown of the schools Oakland has selected their players from.
5 - Ohio State, San Diego State
4 - Arizona State, Florida State, Miami (Fla.)
3 - California, Iowa, Penn State, USC
2 - Arkansas, Brigham Young, Central Florida, Colorado, Connecticut, Houston, LSU, Maryland, Michigan State, Oregon State, Tennessee, Texas, UTEP, Wisconsin
1 - Alabama, Albany State, Arizona, Arkansas State, Auburn, Buffalo, Cincinnati, Clemson, Colorado State, Cornell, Delaware, Eastern Washington, Florida, Fresno State, Georgia, Georgia State, Gustavus Adolphus, Hillsdale, Louisiana Tech, Louisville, Maine, Michigan, Missouri, Missouri Western, Nebraska, Nebraska-Omaha, New Mexico State, North Carolina, Northern Arizona, North Texas, Northwestern, Ohio, Oklahoma, Purdue, Richmond, Stanford, South Florida, SW Texas State, San Jose State, Syracuse, Texas A&M, Texas Tech, UCLA, Utah, Virginia Tech, Washington, Washington State, Weber State, West Virginia