The Oakland Raiders will wrap up their season series against an AFC West rival this weekend as they head out on the road to face the Denver Broncos on Sunday, Dec. 13 at 1:05 p.m. PT at Sports Authority Field at Mile High. Sunday's game marks the only road game in a stretch of four games for the Silver and Black, with home games against the Green Bay Packers and San Diego Chargers on deck. Oakland is also in the midst of playing AFC West opponents in four of their final five games. The Broncos won the first match-up between these two teams earlier this season in Week 5 at O.co Coliseum. Last week, the Raiders fell at home to the Kansas City Chiefs, 20-34, and the Broncos beat the Chargers in San Diego, 17-3.
THE SETTING

Site:Sports Authority Field at Mile High (2001)
Capacity/Surface:76,125/Kentucky Bluegrass
Regular Season:Raiders lead, 59-49-2
Postseason: Series tied, 1-1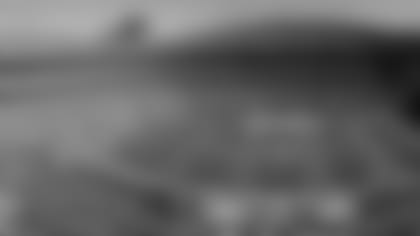 The Raiders and Chiefs played a tough, hard-hitting game in Oakland last weekend. The defense led the way throughout the game, forcing the first two turnovers by Kansas City since Oct. 18. DE Khalil Mack paced the unit with eight tackles (five solo) and two sacks, his second straight multi-sack effort. S Charles Woodson continued his strong play as he was in on both turnovers. Woodson recovered a fumble forced by LB Malcolm Smith early in the second quarter and then forced a fumble later in the quarter that he then recovered and returned 38 yards to set up a Raiders touchdown. On offense, RB Latavius Murray rushed for 86 yards on 20 carries and one touchdown to lead the way. QB Derek Carr threw for 283 yards on 31-of-48 passing with two touchdowns and three interceptions. TE Lee Smith caught his first touchdown in a Raider uniform, a 5-yard reception from Carr. WR Michael Crabtree added to his team-leading touchdown reception total, hauling in his seventh of the year.
Following this week, the Raiders will host two games in five days on Dec. 20 (Packers) and a Christmas Eve game on Dec. 24 (Chargers). The Broncos will play the Steelers at Heinz Field in Pittsburgh next week.
The Raiders will enter this weekend's game against the Broncos with the league's third best third-down conversion rate, as the team is converting on 44.7 percent (71-for-159) of their third downs. Oakland has converted on 50 percent or more of their third downs in a game three times this year.
BROADCAST INFORMATION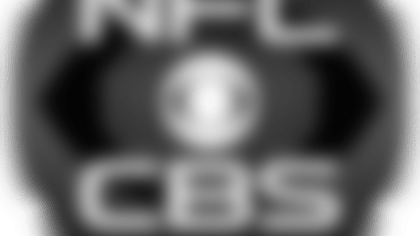 Play-by-play:Ian EagleColor Analyst:Dan Fouts
Sideline:Evan Washburn
Play-by-play: Larry Kahn
Color Analyst: John Robinson
Sideline: Troy West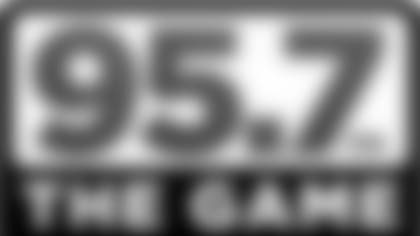 Play-by-play:Greg Papa
Color Analyst:Tom FloresSideline:Lincoln Kennedy
Spanish Radio
Flagship: KSOL 98.9 FM
(Radio Estereo Sol 98.9 y 99.1)
Play-by-play: Fernando Arias
Color Analyst: Ambrosio Rico

• Raiders Head Coach Jack Del Rio coached for the Denver Broncos as the defensive coordinator for three seasons from 2012-2014. Del Rio also served as the interim head coach for Weeks 10-13 of the 2013 season in Denver, compiling a 3-1 record.
• Broncos defensive coordinator Wade Phillips was Raiders Head Coach Jack Del Rio's defensive coordinator/interim head coach with the New Orleans Saints in 1985.
• Raiders offensive coordinator Bill Musgrave played quarterback for the Denver Broncos from 1995-1996, backing up Broncos Executive VP of Football Operations/General Manager John Elway. Musgrave also played for Broncos Head Coach Gary Kubiak (quarterbacks coach) on the San Francisco 49ers' Super Bowl XXIX Championship Team.
• Raiders assistant defensive backs Rod Woodson participated in the Denver Broncos' Bill Walsh Minority Coaching Fellowship in 2014.
• Broncos offensive assistant/quarterbacks coach Brian Callahan's father, Bill Callahan, was the Raiders' offensive coordinator from 1998-2001 and the head coach from 2002-2003, leading the team to an appearance in Super Bowl XXXVII in 2002.
• Broncos quarterbacks/passing game coordinator Greg Knapp competed in several training camps as a quarterback for the Raiders from 1987-1990. Knapp returned as the Raiders' offensive coordinator from 2007-2008 and again in 2012.
• Broncos outside linebackers coach Fred Pagac began his NFL coaching career as the Raiders linebackers coach for three seasons from 2001-2003, where he helped lead Oakland to Super Bowl XXXVII. Pagac also worked with Raiders offensive coordinator Bill Musgrave from 2011-2013 with the Minnesota Vikings.
• Broncos assistant offensive line coach James Cregg served in the same capacity for the Raiders from 2007-2008.
• Broncos defensive backs coach Joe Woods held the same position with the Raiders in 2014.
• Broncos DE Antonio Smith played for the Raiders in 2014, making 16 starts and posting 36 tackles (19 solo) and three sacks.
• Broncos DE Vance Walker played for the Raiders in 2013, starting in all 15 games, and tallying a career-high 40 tackles (29 solo).
• Broncos QB Chrisitan Ponder spent the 2015 offseason program and training camp with the Raiders.
• Raiders S Charles Woodson (fourth overall) and Broncos QB Peyton Manning (first overall) are two of just three active NFL players (Colts QB Matt Hasselbeck, sixth round) selected in the 1998 draft. Woodson beat out Manning for the 1997 Heisman Trophy with approximately 150 more first-place votes.
• Broncos quarterbacks/passing game coordinator Greg Knapp played at Sacramento State before starting his coaching career there as a running backs coach (1986-1988), wide receivers coach (1989-1990) and the assistant head coach/offensive coordinator (1991-1994).
• Broncos DE Malik Jackson and Raiders TE Mychal Rivera were teammates from 2010-2011 at Tennessee. Jackson also played two seasons (2008-2009) at USC where he played with Raiders LB Malcolm Smith and was coached by Raiders defensive coordinator Ken Norton, Jr. and Raiders defensive line coach Jethro Franklin.
• Raiders quality control - offense Nick Holz and Broncos offensive assistant/QBs Brian Callahan were teammates at De La Salle High School during the school's national-record 151-game winning streak. Callahan went on to coach quarterbacks (2008-2009) and serve as the offensive coordinator (2009) at Junipero Serra High School in San Mateo, Calif. Broncos S T.J. Ward, born in San Francisco, also contributed to De La Salle's historic streak. Additionally, Raiders CB TJ Carrie and Raiders FB/RB Jamize Olawale also played at De La Salle.
• Raiders quality control - offense Nick Holz was a wide receiver at Colorado from 2003-2006, also serving as the team's holder.
• Broncos RB C.J. Anderson is from Vallejo, Calif., where he attended Bethel High School. Anderson went on to play two seasons at Cal (2011-2012) after transferring from Laney College in downtown Oakland.
• Broncos TE Virgil Green is from Tulare, Calif., where he attended Tulare Union High School before going to the University of Nevada.
Overview: Head Coach Gary Kubiak has led the Broncos to a 10-2 record in his first season at the helm. The defending AFC West champions remain in first place in the division, as they have won three straight heading into Week 14. Kubiak, who owns a 71-66 career record (.518) as a head coach, is attempting to lead the Broncos to a fifth straight postseason berth and AFC West title.
Offense: The Broncos' offense enters Week 14 having posted 22.4 points per game on the season. Since QB Peyton Manning has been sidelined due to injury, QB Brock Osweiler has stepped in capably with 832 yards on 73-of-119 passing (61.3 percent) for five touchdowns and three interceptions and a rating of 85.8. The team's leading receiver is WR Demaryius Thomas, who has 78 receptions for 972 yards (12.5 avg.) and three touchdowns. WR Emmanuel Sanders is close behind Thomas with 55 catches for 771 yards (14.0 avg.) and four touchdowns. RB Ronnie Hillman leads the Broncos' ground attack, having totaled 643 rushing yards on 157 carries (4.1 avg.) with a team-leading six touchdowns.
Defense: Under the guidance of defensive coordinator Wade Phillips, the Broncos are fielding one of the league's top defenses through 12 games, allowing just 17.5 points per game, second best in the league. The passing defense, also first in the NFL, has given up only 195.6 net passing yards per game. The defense has forced 23 turnovers, tied for the third most in the NFL, including 11 interceptions. CB Aqib Talib leads the way with three picks and two return touchdowns. The Broncos' pass rush continues to present a formidable challenge with 41 sacks on the year, the most in the league by a margin of five sacks. LB Von Miller leads the team with nine sacks, while LB DeMarcus Ware has 6.5 of his own.