The Oakland Raiders and USA Football teamed up for a Heads Up Football Player Safety Coach Clinic at the Raiders Alameda practice facility, Saturday, August 17.  The coaches learned more about better and safer game tactics and had the opportunity to hear from USA Football Master Trainer Bassel Faltas and NFL All-Pro player Hardy Nickerson.
Nickerson talked about his experience throughout his 16-year career and the importance of a well-informed coach.
"I got involved because USA Football reached out to me regarding the Heads Up Football initiative," said Nickerson. "I wanted to get involved when I heard about it because I think football is a great game; it has taken me a lot of places that I never even dreamed I would go to. As a coach, I realize the importance of teaching proper fundamentals, proper technique to make our game more enjoyable and make it a better experience for our kids."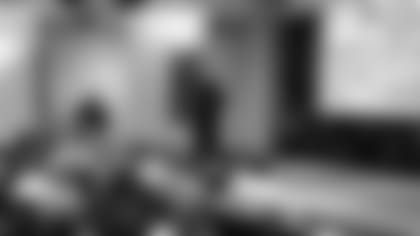 Nearly 30 coaches were in attendance on Saturday, some coming from as far as Santa Barbara County. By attending this clinic, coaches received a Level One Coach Certification, accredited by USA Football. The clinic informed the coaches about Heads Up tackling techniques, concussion recognition and response protocols, and proper helmet and shoulder pad fitting.  This is the first Player Safety Coach clinic in over a year that the Raiders have hosted.
"If the kids learn at a young age the proper tackling techniques, they will be able to ingrain the correct habits throughout their life, which will inevitably provide a safer and better game for all of us," said Faltas, who lectured the coaches on all three of the topics.
Now that these coaches have completed this workshop, they will oversee their leagues' implementation of these coaching standards for youth football. The Player Safety Coaches will monitor practices and games in their leagues to ensure that proper techniques are being taught to their youth players to protect their safety.
"This clinic has given me a lot of information that I can share with others so that we can become safer, not only for the children but for the whole production of the game of football," commented Reindaldo Corey, head coach of the Luther Burbank Jr. Titans youth football team. "These kids can continue with their dream of playing football and also do it safely."
USA Football is an independent nonprofit that has partnered with the NFL to develop and ensure a better and safer experience for all youth football players.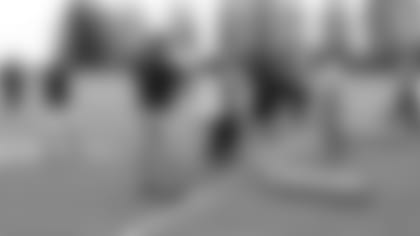 "I think it will have a definite impact on the game, in terms of the fundamental techniques kids will bring up from the youth organizations through high school to college and to the NFL," said Nickerson. "I think it will also change in terms of the hat the coaches have to wear now. No longer will a guy just be able to walk off the street and say 'okay we are just going to play ball and teach any old fundamentals' or teach fundamentals that are not sound. USA football is a call to coaches to step forward, step underneath the coaching certifications, become accountable, and make our game the game it should be." 
In addition to receiving the Level One Coach Certification, coaches in attendance were given free tickets to the Raiders August 23rd game against the Chicago Bears.