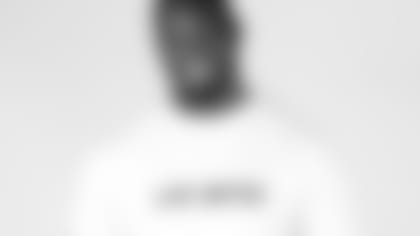 Across the country, National Football League players are teaming up with United Way in an effort to recruit NFL fans as volunteer readers, tutors and mentors.  This week, MARCEL REECE, fullback for the Oakland Raiders, officially joined United Way TEAM NFL—a core group of college-educated, civic-minded NFL players committed to helping United Way recruit one million volunteers to help kids stay on track and graduate high school on time.
Said Reece, "I was first in my family to graduate from college. It was important to me to set a good example for my six brothers because I know for a fact that school is a gateway to future success. That's why I was honored that United Way invited me to get involved in this important work."
Every year, more than 1.2 million students drop out of high school in the United States. Here locally, the reading proficiency in the Oakland Unified School District is just 42 percent, and more than 1 in 4 high school students drop out before graduating.
"We are thrilled that Marcel is joining Team NFL and serving as United Way's community ambassador," said Ari Warmerdam, Business and Individual Giving Officer for United Way of the Bay Area. "He is a high character individual and, in just his short time in this role, it has been a joy to watch his commitment to our community and leadership qualities on display.  His involvement will certainly play an integral role in helping our work to improve education in Oakland and to cut Bay Area poverty in half by 2020."
Research proves that caring adults working with kids of all ages have the power to help kids learn and reach their potential. That's why players like Reece are reaching out to fans to get involved. Each player has a goal to recruit 3,000 volunteer pledges as part of the game plan to cut the high school dropout rate in half by 2018.
"Any one of us could be the difference between a kid graduating or not, said Reece. "I want to be part of helping kids reach their potential so I'll be asking the Raider Nation to join my team."
Follow the Raiders on Twitter (@raiders), http://twitter.com/raiders, and look for information about a special kickoff event next Tuesday.