QB Rich Gannon appears on this week's Top 10 list three times.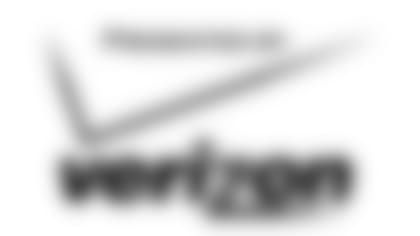 ](http://www.verizonwireless.com)
This week's Top 10 list, presented by Verizon, takes a look at the best quarterback ratings posted by Raiders players over the years.
1. Rich Gannon (148.3) –Gannon completed 18 of 24 passes and threw for four touchdowns as the Raiders cruised past the San Diego Chargers 28-9 on November 14, 1999, at Network Associates Coliseum.
2. Daryle Lamonica (145.8) –Lamonica threw for 344 passing yards and four touchdowns in a convincing 47-21 win over the Miami Dolphins on September 2, 1968 at the Orange Bowl.
3. Tom Flores (142.4) –The Raiders went on the road and defeated the Kansas City Chiefs 34-13 on October 16, 1966 as Tom Flores delivered an impressive 301-passing yard and three touchdown performance. * *
4. Jim Plunkett (142.3) –The Silver and Black won a shootout 45-34 over the Pittsburgh Steelers on October 20, 1980 with Jim Plunkett turning in an impressive performance, throwing for 247 yards and three touchdowns in the win.
5. Rich Gannon (141.9) –The four-time Pro Bowler delivered a solid performance for the Silver and Black, completing 13 passes for 221 yards and three touchdowns as the Raiders traveled to East Rutherford and defeated the Giants 28-10 on November 25, 2001.
6. Ken Stabler (140.7) –The Raiders traveled south to take on the division rival San Diego Chargers, and Ken Stabler was impressive, completing 20 of 26 passes for 339 yards as Oakland beat the Chargers 27-17 on October 10, 1976.
Derek Carr (140.2) –** The rookie QB delivered one of the most complete performances of his young career, throwing for 254 yards and three scores as the Raiders defeated the San Francisco 49ers 24-13 in the Battle of the Bay.
8. Jeff Hostetler (139.7) –The Jets defense was no match for the Raiders on October 1, 1995, as Jeff Hostetler threw for 261 yards and four touchdowns as the Silver and Black romped over New York 47-10.
9. Jay Schroeder (139.1) – Jay Schroeder completed 19 of 26 passes and tossed three touchdowns as the then Los Angeles Raiders defeated the Seattle Seahawks 24-17 on October 14, 1990.
10. Rich Gannon (138.9) –The Raiders made quick work of the Tennessee Titans 52-25 as Gannon threw for 381 yards and four scores on September 29, 2002.