Greg Townsend dropped opposing quarterbacks more than 100 times during his career.

Raiders defenders have always excelled at getting to the opposing quarterback. The sack became an official statistic in 1982. This Top 10 list features sack artists from 1982-present.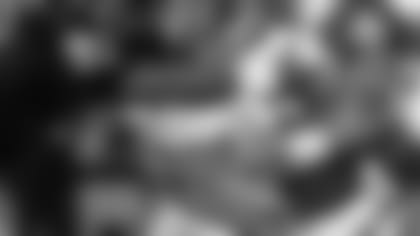 DE Greg Townsend played for the Raiders from 1983-1993 and 1997. The Raiders 4th round pick in the 1983 draft, Townsend logged 107.5 sacks (13 in 1991) as a member of the Silver and Black.
2.
Originally drafted in the 2nd round of the 1981 draft out of Villanova, Howie Long took down opposing quarterbacks 84 times during his Hall of Fame career (13 in 1983).
3.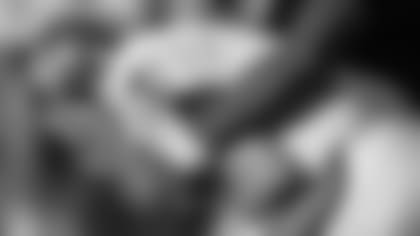 Anthony Smith chalked up 57.5 sacks (13 in 1992) during his seven-year tenure (1991-1997) with the Raiders after missing his rookie season in 1990. He was taken in the first round of the 1990 draft.
4.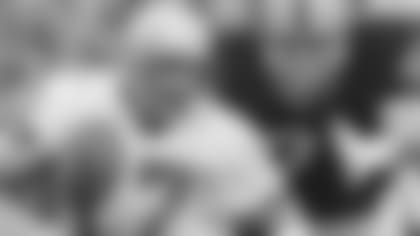 Bill Pickel rang up 53 sacks (12.5 in 1984 and 1985 respectively) during his career from 1983-1990. He was orginally drafted in the second round of the 1983 draft.
5.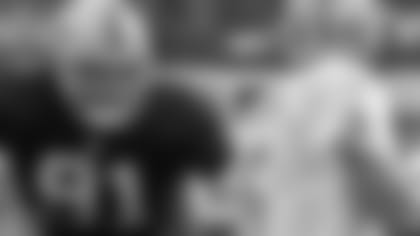 Chester McGlockton, who was selected in the first round of the 1992 NFL Draft, logged 39.5 sacks (9.5 in 1994) while playing with the Raiders from 1992-1997.
6.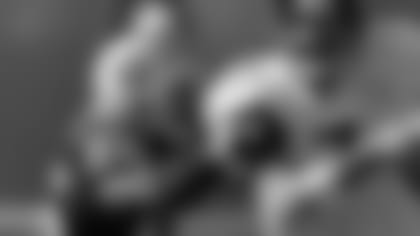 Derrick Burgess joined the Raiders as a free agent in 2005 and set a single-season record with 16 sacks. He chalked up 38.5 as a Raider from 2005-2008.
7.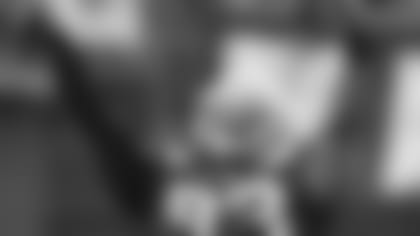 DT Tommy Kelly recorded 34.5 sacks (7.5 in 2011) from 2004-2012. He originally joined the Silver and Black as an undrafted free agent in 2004.
8.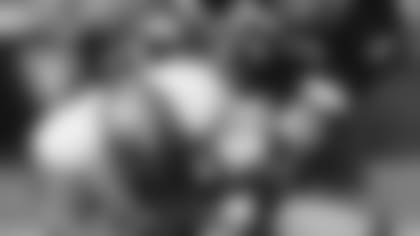 Rod Martin, who intercepted three passes in Super Bowl XV, logged 33.5 sacks (11 in 1984) between 1977-1988. Martin was a 12th round draft pick out of USC.
9.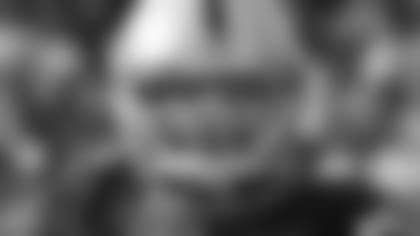 Lance Johnstone chalked up 31 sacks (11 in 1998) in two stints with the Raiders, 1996-2000 and 2006. He was originally selected in the 2nd round of the 1996 NFL Draft out of Temple.
10.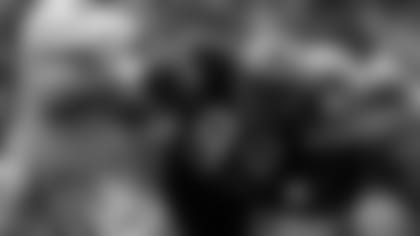 Sean Jones also tallied 31 sacks (15.5 in 1986) during his time with the Silver and Black, 1984-1987, after entering the league as a second round pick in the 1984 draft.