Improving the Youth Football Experience
**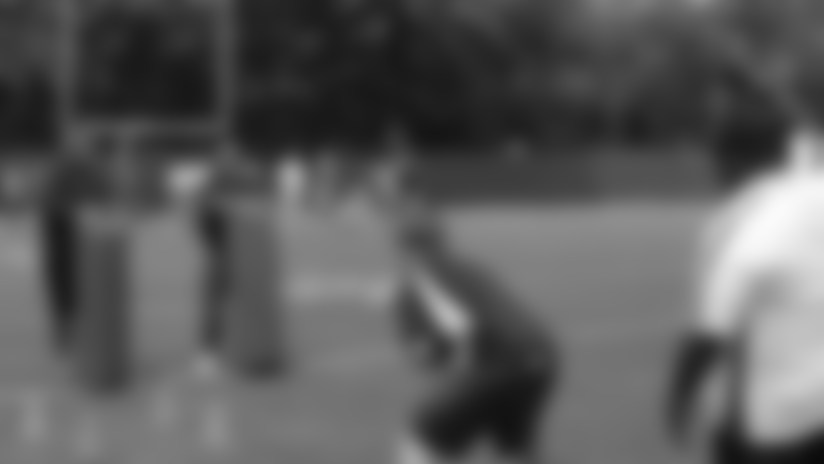 Clinic participants learned the proper way to conduct drills during the USA Football Coaches Clinic.* *- Tony Gonazeles
The Oakland Raiders, in conjunction with USA Football, hosted their first football coaching clinic designed exclusively for youth football coaches this past Saturday at the team's Alameda, Calif., facility.
"I want to personally thank the Oakland Raiders organization and Mr. Al Davis for sharing their Commitment to Excellence with youth football coaches from across Northern California. The Oakland Raiders care about their community and the kids," Bassel Faltas, USA Football's Northwest Manager said. "We at USA Football appreciate the professional approach to the development of the game. The Oakland Raiders Youth Initiatives department is a joy to be around and a tremendous asset to me personally."
The sold-out, one-day event featured top local high school and youth coaches teaching more than 100 clinic participants effective ways of developing and organizing teams as well as techniques necessary to teaching the fundamentals of every position. The registrants also learned effective ways of organizing and operating practice and valuable communication skills when working with players, parents and other coaches.
"I can't thank you enough for putting on a great coach's camp. I had a total of seven coaches from my league attend your coaching school," Allen Buentiempo, the president of Bay Area Youth Football, said. "I'm going to talk to my board members here at Bay Area Youth Football to make it mandatory that all our coaches attend your coaches camp. It's made me change the way I coach football and how I want to run my league."
**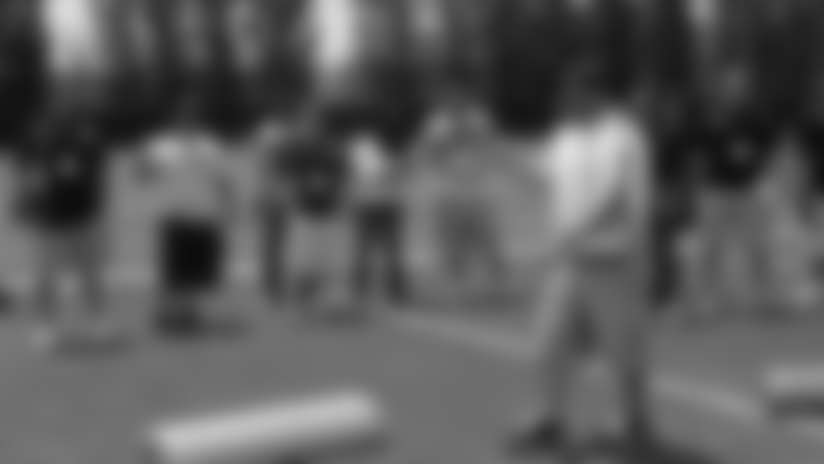 USA Football instructors taught youth football coaches a range of subjects. - *Tony Gonzales*
Attendees received instruction from top clinicians, covering the following topics; coaching philosophy and best practices, responsible coaching, teaching proper fundamentals, executing drills, chalkboard sessions, program management and health and safety. The fee also included lunch, a USA Football Under Armour t-shirt, and a gift bag. The clinic was capped off by an inspirational talk from keynote speaker Jim Otto, as the Hall of Fame center shared his thoughts on the ultimate football experience.
"The coaching school today was great.  Thanks for providing this opportunity to us and I look forward to implementing everything I learned," Dan Faustina, Pleasanton Junior Football League, said. "I truly appreciate everything USA Football stands for and provides to us coaches.  Your passion for this sport and for the youth is unbelievable.  Keep up the work being a great ambassador for all coaches."
If this past Saturday is any indication, Bay Area youth coaches are now prepared for the 2009 season and beyond.