For a total of 100 days, we'll take a look at the men who have played for the Raiders jersey number by jersey number. This series will highlight some of the greatest players in NFL history. In some cases, the player and jersey number are synonymous. In other cases, the jersey number represents sustained greatness at a particular position. Some players are superstitious about their jersey number. Whatever the case may be, jersey numbers are an important part of the fabric of professional football.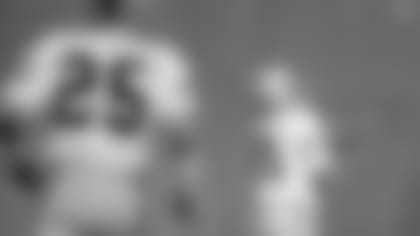 Nine Raiders players have worn No. 81, including the all-time leading receiver in franchise history.
Alan Goldstein – WR – 1960
Originally drafted by the Los Angels Rams in 1959, Goldstein played in 14 games for the Raiders in 1960. He caught 27 passes for 354 yards and 1 TD.
Clancy Osborne – LB – 1963-64
Osborne joined the Raiders after two years with San Francisco and two years with Minnesota. He played in 28 games and recorded four interceptions for 114 yards.
Warren Wells – WR – 1967-70
Wells joined the Raiders in 1967 after playing for the Detroit Lions in 1964. He played in 56 games with 39 starts and caught 156 passes for 3,634 yards (10th in team history) and 42 TD (5th in team history).
Morris Bradshaw – WR – 1974-81
The Raiders selected Bradshaw in the 4th round of the 1974 NFL Draft out of Ohio State. He played in 104 games with 26 starts and caught 84 passes for 1,305 yards and 11 TDs. He went on to play one season with the Patriots. Bradshaw was a member of the Raiders Super Bowl XI and XV championship squads.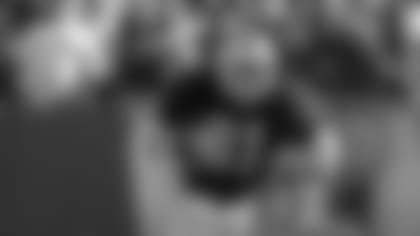 Andy Parker – 1984-88, 1990
The Raiders selected Parker in the 5th round of the 1984 NFL Draft out of Utah. He wore No. 81 from 1984-87, No. 85 in 1988, and No, 81 in 1990. In all, Parker played in 71 games with 11 starts. He caught six passes for 41 yards and one TD. He played for the Chargers in 1989.
Lathan played in three games for the Raiders in 1987 and caught five passes for 98 yards.
The Raiders selected the Heisman Trophy winner in the 1st round of the 1988 NFL Draft out of Notre Dame. He played in 240 games with 198 starts. Brown, the Raiders all-time leading receiver, caught 1,070 passes for 14,734 yards and 99 TDs. He carried the ball 50 times for 190 yards and one TD. Brown also returned 320 punts for 3,272 yards and three touchdowns, and returned 49 kickoffs for 1,235 yards and one TD. He was selected to play in nine Pro Bowls, led the NFL in receptions in 1997, led the NFL in kickoff returns in 1988 and led the NFL in punt return yards in 1994. Brown is also the all-time leading punt returner and 5th leading scorer in Raiders history. He finished his career with one year in Tampa Bay.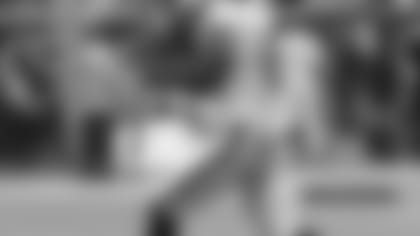 Chaz Schilens – WR – 2008-11
The Raiders selected Schilens in the 7th round of the 2008 NFL Draft out of San Diego State. He played in 44 games with 19 starts and caught 72 passes for 902 yards nine TDs. He went on to play one season with the New York Jets.
Mychal Rivera – TE – 2013-present
The Raiders selected Rivera in the 6th round of the 2013 NFL Draft out of Tennessee. During his Raiders career he has appeared in 32 games, making 13 starts and hauling in 96 catches for 941 yards and eight touchdowns.