The Oakland Raiders had three selections in the seventh round of the 2014 NFL draft, and they used their second of those picks (235th overall) on DE Shelby Harris.
Harris was out of football last year, but played the previous three seasons at Illinois State where he started all 13 games for the Red Birds in 2012 and was named a first-team All-Missouri Valley Football Conference selection.
During his year away from the game, Harris supported himself by working as a server at an Italian restaurant, but in 2014 he's back on the gridiron and hoping to make an impact for the Raiders on the defensive side of the ball.
Friday's preseason opener against the Vikings last Friday proved especially meaningful to Harris as it was his first time playing in a competitive football game in over a year.
"It's just a blessing to be able to get back on the field, especially after taking a year off and it's just a feeling that I'll never forget," said Harris. "Honestly, I was just speechless. I couldn't even think of a word to describe how I really felt. It was amazing to be able to play again."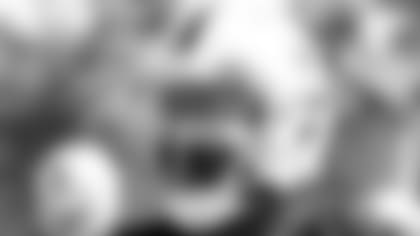 Harris made the most of his professional debut, registering two tackles and a forced fumble during his time on the field.
"When I got past the offensive tackle, I saw Jelly [Justin Ellis] pushing the pocket, and I was just coming around the corner and he just jumped out right next to me," said Harris when describing his forced fumble. "I just tried to reach around and reach for the ball, and it just popped out. Unfortunately, Jelly got hurt and we didn't pick up the ball, but it was a good play, and I couldn't have done it without Jelly and [Khalil] Mack pushing the pocket."
Harris' performance in Minnesota didn't escape the eyes of Head Coach Dennis Allen, who applauded the rookie after watching film of the game.
"I thought Shelby Harris did some good things in the game. I thought he got a little tired late, but I thought in the middle of the game, I thought he did some really good things. He was able to get some pressure on the quarterback, had a sack-fumble."
The Milwaukee-native appreciated the words of support from his coach, but he is still far from satisfied.
"It's nice to hear, but I'm not finished," he said. "I'm here to make an impact. I'm here to work as hard as I can and just ball every opportunity I get. This is just the beginning."
With the veteran leadership that is present on the defensive line in Oakland in 2014, Harris is surrounded by players who know how to win and can impart their knowledge on the young defensive end.
Shelby Harris waited over a year to strap on the shoulder pads again and now that he's been given an opportunity to fulfill his NFL dream, he's determined to make the most of it.