Columnist and 95.7 The Game personality John Lund kicks off a position-by-position look at the top players available in the 2014 NFL Draft with the quarterbacks.
It's NFL Combine time. The most glorious weekend of the NFL off-season if you're an NFL addict like me. Or something to be scoffed at if you're a purist who prefers to go by a players' college tape and resume. Most people who evaluate talent say the Combine is overrated but prospects always move up or down based on how they perform there. Either way, no sport does a better job of keeping itself relevant 12 months a year than the NFL.
I've been watching every minute of every workout so you don't have to. I've listened, read up and even talked to a few people in the league who know what to look for when big men get into little shorts. The offensive players worked out over the weekend and I have a breakdown of the top players at each position and how those players could potentially fit into the Raiders 2014 draft plans.
QUARTERBACK:The Raiders have Matt McGloin and Terrelle Pryor on the roster. Most mock drafts have projected a quarterback to the Raiders with the fifth pick overall in the first round. Head Coach Dennis Allen said last week at the Combine that quarterback is obviously a position Oakland will look at early in the draft.
"That's a position we are going to look at very closely," Allen said. "The quarterback position is the backbone of your football team and we have to put ourselves in the best position to have success."
The order below is how I would project each player: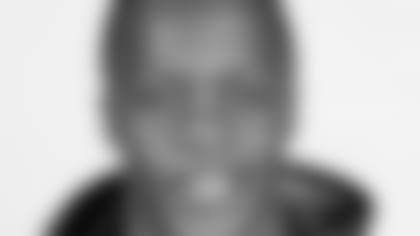 Teddy Bridgewater – Louisville - 6'2" – 214 pounds: Bridgewater chose not to participate in any on field drills at the Combine, instead choosing to work out at his pro day in April. There was good news on the first team All-American though this weekend. The major knock on him is his skinny frame. Bridgewater was listed at 196 pounds in college, but he gained 18 pounds and weighed in at 214 on his 6'2"-frame. I'm told that is about all his frame will allow so he won't get much bigger. His positives are he is the most accurate short and intermediate thrower in the draft. An NFL scout told me this weekend he is the most ready NFL quarterback among rookies and he "lives and breathes football." To me, the most underrated aspect of the draft process is getting inside of a players chest to see what kind of heart he has. This guy reportedly has it. Bridgewater completed 71 percent of his passes in 2013 and in his last two seasons, he threw 58 touchdowns and only 12 interceptions.
Bridgewater met with the Raiders in Indianapolis and said the get-together went well. "It was a great meeting, a lot of energy, a lot of smiles, laughs," Bridgewater said.
Where I think he'll go: likely won't get out of the top three picks.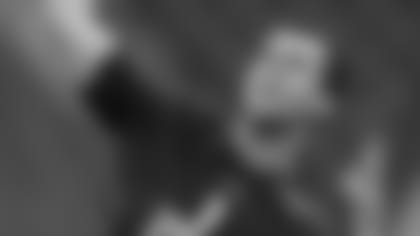 Blake Bortles - Central Florida - 6'5" – 232 pounds: Bortles looks the part. The names you hear most associated with him are Ben Roethlisberger and Andrew Luck because he has underrated athleticism (Luck), and is hard to bring down in the pocket, (Big Ben). Bortles was the only top-level quarterback to participate in all the drills and throw in Indianapolis. He "popped the ball," according to one scout I spoke with who said he has one of the stronger arms in the class.  He ran a 4.93-second 40-yard dash and finished near the top in many on-field categories among quarterbacks. Bortles is seen as  further away than Bridgewater because he played in an offense where many times he was only required to make one read. He has above average arm strength, but his accuracy can be inconsistent, especially under pressure. He did beat Bridgewater and Louisville head–to-head last season and more importantly beat Penn State, whose head coach was Bill O'Brien. O'Brien is now the head coach in Houston and the Texans have the first pick in the 2014 draft. How impressed was O'Brien by Bortles and his 288-yard, three touchdown performance back in September? Maybe impressed enough to draft him first overall.
Where I think he'll go: Top-five pick. He could take longer to develop, but it may be worth it.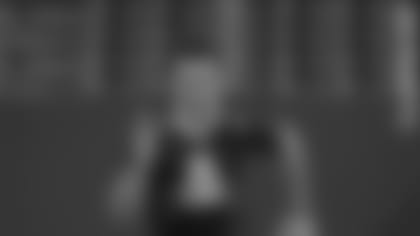 Johnny Manziel - Texas A&M - 5'11 ¾" -  207 pounds: First the good: There wasn't a better or more exciting player in college football the last two seasons than the cat-quick, magical Johnny Football. Watch the 2012 tape of the Aggies win at Alabama his Heisman-winning freshman year for proof. The bad: He's 5'11 ¾". The NFL has drafted one quarterback in the first round since 1970 who measured 6-feet or under and that was the exactly 6-foot-tall Michael Vick in 2001. The Manziel supporter would point out Super Bowl-winning quarterback Russell Wilson measured in at 5'10 ¾" in 2012 and has 52 touchdown passes and a ring in two years in the NFL. To me the difference is Wilson is a passer who runs, while Manziel is still a runner who throws. Wilson is also mature and grounded with top of the line intangibles, work ethic and leadership. Manziel was said to have interviewed well at the Combine, but teams who may invest in him will have to dig deep to decide if they want to hand the keys to the franchise to a guy who has had some off the field issues. On the field, a team will have to tailor an offense around him. The comparisons run from Doug Flutie to Fran Tarkenton because of his size and scrambling ability to Brett Favre because of his confidence to never give up on a play. Manziel did not throw at the Combine, but did run a 4.68-second 40-yard dash, which was fourth best among 2014 quarterbacks and he was in the top five in every athletic drill.
Where I think he'll go: Top 10. To me there are too any questions on and off the field. I want my quarterback to be a passer first and a runner second. Manziel is the ultimate wild card in this draft.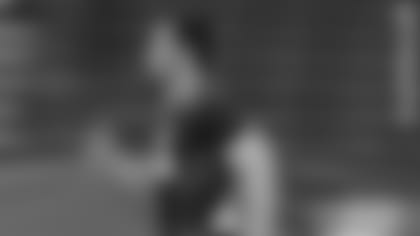 Derek Carr - Fresno State - 6'2" – 214 pounds: His brother David Carr went first overall in 2002 and Carr told me he has been working out with his brother in preparation for the draft and he knows what to expect. He ran an impressive 4.69 at the Combine. Carr has lit up scoreboards all over the Mountain West Conference, but has struggled against better competition as he did in the Las Vegas bowl last season versus USC. He's very mature, married with a son, and has a quick release and an above average arm.
Where I think he'll go: I'm told he's more of a second round type because some question the level of competition he played against and how much he is a product of the system. He'll likely sneak into the first round though because he's a good athlete who could do well in the right place. Opinions seem split on him.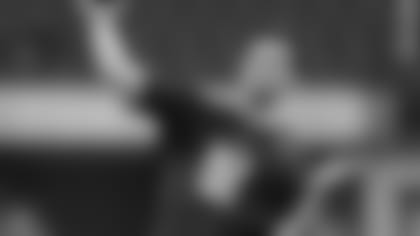 A.J. McCarron - Alabama - 6'3" 220 pounds:  Won two national championships at Alabama. He's called a game manager and he did play with a lot of talent in college. However, he's played at the highest level and won big.
He threw well at the Combine, showing a better than advertised arm and ran a 4.94-second 40-yard dash.
He is well-versed in a pro style offense and did make progressive reads.
Where I think he'll go: More of a second or third round type, but with the right team could start and do well if not asked to go out and win the game by himself.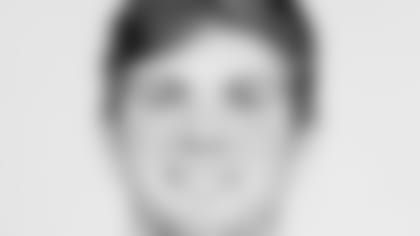 Zach Mettenberger - LSU - 6'5" 224 pounds: Suffered a left ACL injury in the Tigers last regular season game in 2013. Mettenberger is a pure pocket guy with a big arm who took a couple years to get going in the SEC, but had a great senior year before getting injured.
Doesn't move that well, but has a big arm and worked under former NFL offensive coordinator Cam Cameron last season at LSU, so knows how to run a pro style offense.
Where I think he'll go: Fourth to sixth round, I'm told he could have been a third rounder before the injury.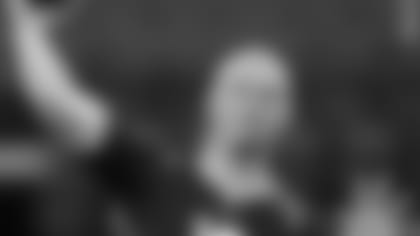 Connor Shaw - South Carolina - 6' 206 pounds:  Reminds me of Raiders quarterback Matt McGloin. He's undersized, doesn't have a great arm and won't wow you on tape. However, he was 27-5 as a starter in the SEC at South Carolina and last season had 24 touchdowns and only one interception.
He ran a 4.66-second 40-yard dash at the combine, which was one of the fastest times and was in the top five in most on field drills. Coach's son, not a big arm but seems to get it done.
Where I think he'll go: Late rounds to undrafted, but McGloin went that route as well.
The opinions, analysis and/or speculation expressed in John Lund's Wheel Route column represent those of John Lund, and unless quoted or clearly labeled as such, do not represent the opinions or policies of the Oakland Raiders organization, front office staff, coaches and executives. The author's views are formulated independently from any inside knowledge and/or conversations with Raiders officials, including the coaches and scouts, unless otherwise noted.