Wednesday night is a big night for sports fans in Southern Nevada.
The NHL's newest franchise, the Las Vegas Golden Knights, are in the final stages of putting together the team's inaugural roster, which will be announced this evening during the league's award show, conveniently held in Las Vegas.
The expansion draft has served as one of the first tent pole events for the Golden Knights, and prior to the announcement of their 2017 team, the Silver and Black sent over a note of encouragement to the Golden Knights.
Here is the text of that note:
"The Raiders wish the Golden Knights the very best during the NHL expansion draft. It's an exciting time as we watch the creation of the first ever professional hockey franchise for Southern Nevada. In the years ahead, we look forward to celebrating victories, working alongside one another in the community and helping to bring the passion and excitement of professional sports to Southern Nevada… Just Win!!"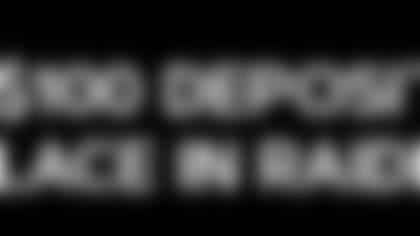 ](http://lasvegasstadium.raiders.com/)