Raider Kids Rookie Zones
Every game day, young fans and their families are welcome to participate in a variety of family friendly activities in the Raider Kids Rookie Zones. Located in Sections 202, 234, 310 and in Raiderville, each Kids Zone offers a different fun activity. Come test your skills at the Quarterback and Kicker Challenge, take a bounce in the Raiders helmet shaped inflatable, see how you measure up to the pros at the Kids Combine, and capture the day with a memento from the 3D photo booth.
In-Coliseum Kids Zones are open from 3:00 pm – 5:00 pm
Raiderville Kids Zone open from 1:00 pm – 4:30 pm
Located in Sections 202, 234, 310 and in Raiderville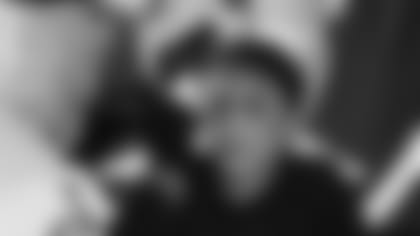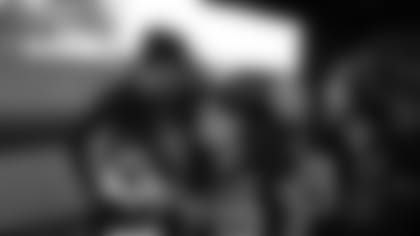 Raiders Foundation Silent Auction
During every Raiders home game for the 2017 Season, the Raiders Foundation hosts a Silent Auction in the East Side Club featuring memorabilia autographed by current Raiders players as well as Raiders Alumni. A portion of the proceeds go toward funding the Raiders Foundation's mission of increasing community and civic health through the support of the military and youth development.
The Silent Auction bidding begins when Club Gates open at 2:00 pm and runs through the end of the 3rd Quarter.
All purchased items are available for pick up by the winner at the time of payment at the auction kiosk or can be shipped for an additional shipping charge.
All Memorabilia items are certified and authenticated by Home Game Auctions and will include a certificate of authenticity with each item.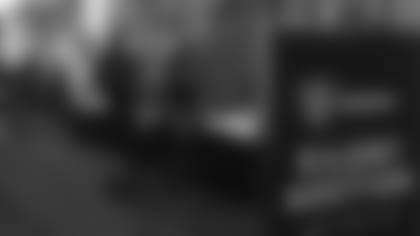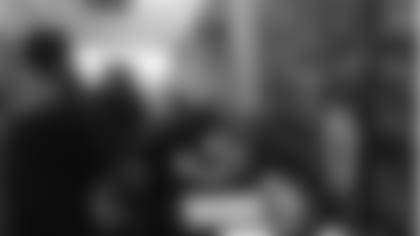 Stella Terrace
The Stella Terrace is open every Raiders home game offering live DJ sets, and mixed cocktails from the Stella Artois bar. Access to the terrace is available to all fans with club seat tickets and is located in the Westside Club of the Coliseum. The Club gates and the Stella Terrace will open three hours prior to kickoff at 2:00 pm. The terrace is the ideal spot to kick back and view live gameday coverage on one of the televisions, or to hit the dance floor.
DJ Zhaldee's Live Set Schedule:
Pregame (2:00 pm – Kickoff)
Halftime (20 mins.)
Postgame (60 mins.)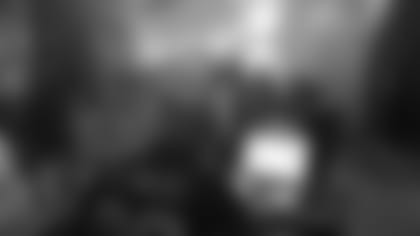 Raiderville
Raiderville, presented by Bud Light, is Raider Nation's free fan festival open to all fans for every home game throughout the season. Stop by Parking Lot B pregame, to enjoy all that Raiderville has to offer.
The Raider Kids Rookie Zone
Raider Rusher appearance
Raiderettes autograph signings and performance
Raiders Alumni autograph signings
Live remote pregame show – "Raiders Opening Drive" – 95.7 The GAME (KGMZ-FM)
The Bud Light Zone
Jumbo LED screen for early NFL game viewing
Food trucks scheduled for Thursday, October 19: Savorie Streets and Bombzies
Full service bars
Sponsor activations: Bud Light, 95.7 The Game, Welk Resorts, Essentia
1:00 pm Raiderville Opens
1:30 pm – 2:30 pm Raider Rusher Appearance
2:00 pm – 3:00 pm Raider Alumni Autograph Signing, featuring, Jerry Robinson LB (1985-1991) and Isaiah Ekejiuba LB (2005-2009)
3:00 pm Thursday Night Football (CBS) Live Pregame Broadcast Begins
3:30 pm "Raiders Opening Drive" – 95.7 The GAME (KGMZ-FM) Live Broadcast Begins
3:15 pm – 4:00 pm Raiderettes Autograph Signing
4:00 pm – 4:15 pm Raiderettes Performance
4:30 pm Raiderville Closes