With the No. 7 overall pick, the Raiders are using the Combine to help assess all their potential options through individual drills, as well as prospect meetings. A large focus has been the quarterback position, but General Manager Dave Ziegler noted Tuesday that his team is working to find the best players that fit certain traits they would like on the roster, such as high football IQ and explosiveness on the field.
Prospect media interviews got underway Wednesday in Indianapolis with the defensive line and linebackers taking to the podiums. Tomorrow, those two position groups will begin going through their drills in front of scouts while kickers and defensive backs will meet with the media.
Here's what a few of the prospects had to say about the Combine process, their draft hopes and more: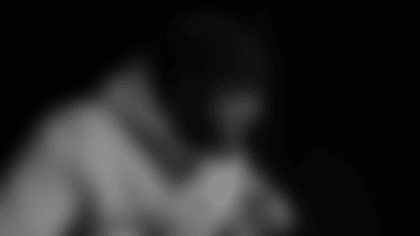 Will Anderson Jr., Alabama
Anderson headlines the defense in this draft class, with many mocks projecting him to be taken either with the No. 1 pick or to be the first non-quarterback selected. The 6-foot-4, 235-pound linebacker out of Alabama said he has spoken with seven teams so far at the Combine, but is confident no matter where he ends up in the NFL, he'll be quick to adjust.
"I feel like football is all about embracing the change," he told the media. "No matter what type of defense I get in, I'm going to adapt to it and I'm going to be able to embrace the change and embrace the challenge that's there. Learn the lessons that come with it. That's what I'm very excited about."
His high level of play that produced 34.5 career sacks in three seasons, a Nagurski Trophy award, (which is given to the nation's top defensive player) and back-to-back SEC Defensive Player of the Year honors has been fueled by an internal passion and fire for the game.
"For me, nothing has to motivate me to go play a football game. It's already in me," he said. "That's how much I love the game. The biggest thing for me is jumping up and down with my brothers, celebrating, making plays – that's what football is all about and that's why I love it. You get to make those memories with those guys in the locker room and long-lasting relationships with those guys.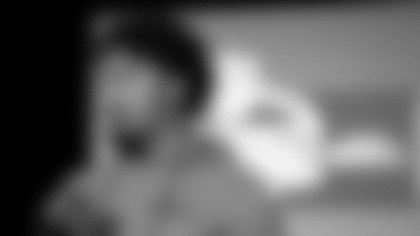 Noah Sewell is the next sibling in the football family to enter the NFL Draft.
Two of his older brothers have carved a place for themselves in the league, as offensive tackle Penei Sewell was drafted seventh overall by the Detroit Lions in 2021 and linebacker Nephi Sewell, signed with the Saints in 2022 as an undrafted rookie free agent. His third brother, linebacker Gabriel Sewell, played in the USFL for the Philadelphia Stars in 2022.
Now, Noah is trying to follow in the footsteps of his older brothers.
"My decision came down to just my dream," he said of choosing to declare for the draft. "I'm one step closer to my dream. I just thought it was my time. Talking to my brothers, Penei and Nephi, they're in the league right now, and talking to them, they reassured my decision."
The linebacker struggled in the 2022 season while battling injuries, but his 2021 campaign where he totaled 114 tackles and 4.0 sacks kept him a standout for many teams, including garnering interest from the Raiders who Sewell said he met with.
The Silver and Black's linebacking corps was fairly depleted by the end of the season due to a multitude of injuries, and with five linebackers – including Jayon Brown and Denzel Perryman – set to hit free agency, the scouting staff may look to add more pieces through the draft.
Land has been lauded as one of the top HBCU prospects in this year's draft class after making the most of his Senior Bowl invite. During the collegiate showcase in Mobile, Alabama, he moved from edge rusher to inside linebacker, a position he's always wanted to try out as he believes his versatile talents could shine there as well.
"I went on the bus with the inside linebackers coach and he was teaching me [plays] on the way to practice," Land said. "By the time practice started, I was doing team 7-on-7 with the inside linebackers."
"It was fun transitioning and I was learning every day," he added. "Every play, really, I was learning how to get better at it."
His versatility is something that could catch the eyes of the Raiders brass. General Manager Dave Ziegler and Head Coach Josh McDaniels have a penchant for finding players, especially linemen, who they can utilize in multiple positions as different pieces of the puzzle.
"I can play anywhere they need me to play," Land said. "I'm a team player. Whatever team I end up on, I just want to help in any way I can."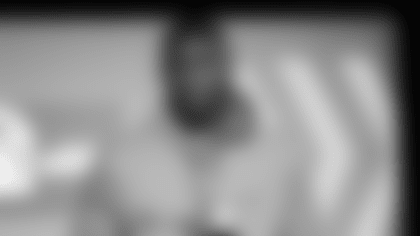 Keion White, Georgia Tech
White was another Senior Bowl attendee who played as part of the National Team, coached by Raiders defensive coordinator Patrick Graham. The experience in Mobile, Alabama, gave Graham and a couple other Raiders staffers the chance to evaluate prospects in practice and a live game setting, including the Georgia Tech edge rusher, who made the most of his opportunity by showing his explosiveness in practice and especially one-on-one drills, according to analysts.
White's biggest takeaway from the bowl game experience was to stay true to himself and trust in his own abilities.
"Be who you are. ... I felt like I sucked the first [practice], but once I got back to who I was and just being a dominant rusher, that was a big change for me."
As for the Combine and draft process, White is adjusting to being more in the spotlight and is enjoying the chance to share his personality with the teams and media members interviewing him.
"I'm used to being the guy in the back that nobody knows about," he said. "This last month of being more in the spotlight is very different for me."
Jose Ramirez, Eastern Michigan
Ramirez hails from the same college as Maxx Crosby, and through Instagram DMs and text messages of tips and pointers for Ramirez's game, he has gotten to know the Raiders star defensive end.
Ramirez, a 6-foot-2, 251-pound defensive lineman, is looking to continue to rise his draft stock through the Combine after a standout performance in the Shrine Bowl where he notched one sack, four tackles and a forced fumble.
He's inspired by Crosby's relentless effort on the field, and noted after talking with the Raiders, how exciting it would be to play alongside Crosby if the Silver and Black were to draft him.
"Vegas is dope, but Maxx is there," Ramirez said with a smile. "So, I couldn't complain if I get drafted there."