Site:TCF Bank Stadium (2009)
Capacity/Surface:52,000/Field Turf
Preseason:Vikings lead, 4-1
Regular Season:Raiders lead, 9-4
Postseason: Raiders lead 1-0, Super Bowl XI

The Oakland Raiders will hit the road for the first time in 2015 as they travel to Minnesota for their second preseason tilt against the Vikings on Saturday, Aug. 22 at 5:00 p.m. PT at TCF Bank Stadium. Saturday's contest will mark the second straight season Oakland has traveled to Minnesota for a preseason game, with the Raiders opening their preseason slate in Minnesota in 2014. These two teams will meet again in the regular season this year, with a Week 10 match-up in Oakland on the schedule.
Last week, the Raiders opened up their 2015 campaign with a victory at home against the St. Louis Rams, 18-3. The Vikings have already  completed two preseason contests this year, as they participated in the Hall of Fame game against the Pittsburgh Steelers. Last week, they defeated the Tampa Bay Buccaneers, 26-16.
In last week's win against St. Louis, QB Derek Carr finished the game completing 6-of-9 passes for 43 yards and one interception, leading the Raiders on a field goal drive. RB Latavius Murray was explosive in the running game, rushing for 35 yards on six carries (5.8 avg.), including a 17-yard run in the first quarter. QB Matt McGloin got into the action in the second half, passing for a game-high 104 yards on 10-of-11 passing and one touchdown. WR Brice Butler had a strong performance, hauling in six passes for 57 yards and one touchdown. Oakland's defense limited the Rams to just three points on the night and posted three sacks.
Next week, the Raiders will prepare in Alameda for their third preseason game against the Arizona Cardinals on NBC's Sunday Night Football. The Vikings will travel to Dallas to take on the Cowboys next Saturday.
BROADCAST INFORMATION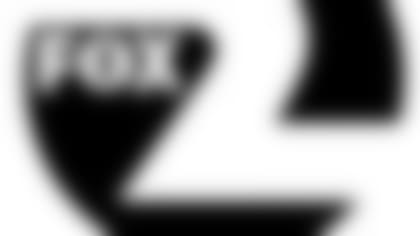 Play-by-play:Beth MowinsColor Analysts:Tim Brown, Matt MillenSideline:Nicole Zaloumis, JT The Brick"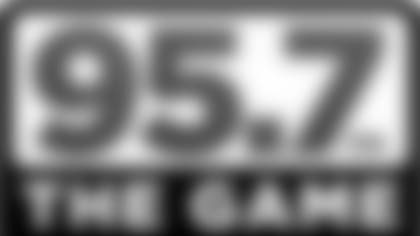 *This week's game will air on KFOX 102.1/98.5 in the Bay Area
Play-by-play:Greg PapaColor Analyst:Tom FloresSideline:Lincoln Kennedy

QUOTING DEL RIO
"I just want to keep getting better. I want to keep playing good football. We had a lot to clean up. I knew there would be, there always is. So a lot of things that we need to do better. So we're just back at work, just back into camp mode. It's really more about preparing for the season and us, the drills and the fundamentals and the basics of what we want to be good at, and that's really what I'm after."* - Raiders Head Coach Jack Del Rio *
---
• Raiders QB Christian Ponder was a first-round pick of the Vikings in 2011 and played for Minnesota from 2011-14.
• Raiders G/T J'Marcus Webb spent the last two seasons (2013-14) with Minnesota.
• Three Raiders coaches played for the Minnesota Vikings: Head Coach Jack Del Rio (linebacker, 1992-95), defensive assistant Sam Anno (linebacker, 1987-88) and offensive line coach Mike Tice (tight end, 1992-93, 1995). Tice then coached with the Vikings from 1996-2005, serving as head coach from 2002-05.
• Raiders offensive coordinator Bill Musgrave was offensive coordinator of the Vikings from 2011-13.
• Raiders quarterbacks coach Todd Downing, a native of Eden Prairie, Minn., and University of Minnesota alum, was with the Vikings from 2001-05, serving as a coaching intern/assistant (2001-02), football systems analyst (2003-04) and quality control – offense (2005). Downing also played quarterback for the Minnesota Maulers from 2000-02 and served as head coach at Eden Prairie (Minn.) High School (1999-2000).
• Vikings offensive coordinator Norv Turner, a native of Martinez, Calif., served as head coach of the Oakland Raiders from 2004-05.
• Vikings CB DeMarcus Van Dyke was originally a third-round selection (81st overall) by the Raiders in the 2011 NFL Draft, appearing in 14 games as a rookie.
Raiders Head Coach Jack Del Rio (1981-84) and defensive assistant Sam Anno(1984) were linebackers at USC when Vikings offensive coordinator Norv Turner served as quarterbacks coach (1981-83) and offensive coordinator (1984). Anno and Turner were also together with the Los Angeles Rams in 1987, where Vikings defensive backs coach Jerry Gray was a defensive back.
• Raiders LB Curtis Lofton and Vikings RB Adrian Peterson were teammates at Oklahoma from 2005-06.
• Raiders QB Christian Ponder (2010), C Rodney Hudson(2010), DE Mario Edwards Jr.(2012) and T Menelik Watson (2012) all played with Vikings CB Xavier Rhodes at Florida State.
High School/Hometown Connections
• Vikings QB Teddy Bridgewater's Miami (Fla.) Northwestern High School team was defeated by Sanford (Fla.) High School in the 2008 Class 6A State Championship Game when Raiders LB Ray-Ray Armstrong threw a game-winning 40-yard TD pass to Raiders WR Andre Debose. Bridgewater later played with WR Amari Cooper at Miami Northwestern, and the pair was preceded at the school by WR Kenbrell Thompkins.
• Vikings FB Blake Renaud is a Concord, Calif., native and was a three-year varsity letterwinner at De La Salle, where Raiders CB TJ Carrie also prepped, earning first-team All-East Bay Athletic League honors as a junior and senior linebacker.
• Raiders TE Brian Leonhardt is a native of Blaine, Minn., and attended Bemidji State.
VIKINGS SNAPSHOT
Head Coach Mike Zimmer enters his second season at the helm of the Vikings after posting a 7-9 record in his first campaign, earning his squad a third place finish in the NFC North. For the second straight season, the Vikings will play home games outdoors at the University of Minnesota's TCF Bank Stadium, where they posted a 5-3 record in 2014. Zimmer's team kicked off the 2015 NFL preseason at the Hall of Fame Game in which they defeated the Pittsburgh Steelers, 14-3. Minnesota enters the game 2-0 following the team's 26-16 win versus Tampa Bay.
---
Second-year QB Teddy Bridgewater, the 2014 Pepsi NFL Rookie of the Year, will lead the Vikings offense after making 13 appearances, with 12 starts, in his rookie campaign. Bridgewater posted a 6-6 record as a starter on his way to 14 TDs and 12 INTs on 259-of-402 passing (64.4 percent) for an 85.20 passer rating. Newcomer WR Mike Wallacewill look to become Bridgewater's top target in his first year with Minnesota. Fourth-year player RB Matt Asiata paced the ground game last season with 570 yards on 164 carries (3.5 avg.) with a team-leading nine TDs, while the team will get RB Adrian Peterson back in the fold.
---
Last season, the Vikings defense enjoyed a significant turnaround from its 2013 campaign, improving its place in league rankings by 21 spots in points allowed (11th, 21.4 points per game) and 17 spots in total yards allowed (14th, 344.7 yards per game). Fourth-year S Harrison Smithpaced the unit with five INTs in 2014. Fellow S Robert Blanton led the team in tackles with 106 (72 solo), while ninth-year veteran LB Chad Greenway continued to perform well with 93 stops (56). The Vikings' pass rush was a strong point in 2014, equaling its sack total from the previous season with 41 sacks, including a career-high 12 from DE Everson Griffen.
INDIVIDUAL STATS VS. VIKINGS
Career Totals: 7-for-9 on field goal attempts, and 8-for-8 on extra point attempts for 29 total points in three career meetings (2-1).
•On Nov. 18, 2009, Janikowski was a perfect 5-for-5 on FG attempts, including a 52-yarder, and one point-after try, supplying 16 points in total.
Career Totals: Six attempts for 45 yards (7.50 avg.) and two receptions for 16 yards (8.0 avg.) in one career meeting.
•On Nov. 20, 2011, Reece's only game against the Vikings, he averaged 7.50 yards per carry on six attempts in the Raiders' 27-21 win.
Career Totals: 17 tackles (10), two sacks for 18.5 yards and one pass defensed in five career starts (2-3).
• In his last meeting with the Vikings on Oct. 21, 2013, Tuck notched one sack for 14 yards in the New York Giants' victory.
Career Totals: 76 tackles (59 solo), five interceptions with 51 interception return yards, 21 passes defensed, one forced fumble and 21 punt returns for 165 yards (7.86 avg.) in 14 regular season meetings (11-3); one postseason appearance with six solo tackles.
• As a member of the Green Bay Packers on Oct. 23, 2011, notched six tackles (five) and hauled in two interceptions, returning one 25 yards. He also recorded six passes defensed in the game, a personal high against Minnesota. • Two weeks later, on Nov. 14, 2011, Woodson tallied nine tackles with eight solo stops, both personal bests against the Vikings, and added four passes defensed.