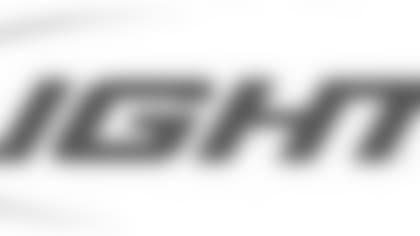 The Ninth Annual Raiders Fiesta Latina presented by Bud Light will be held Sunday, October 3rd, when The Oakland Raiders take on the Houston Texans at the Oakland-Alameda County Coliseum. The Raiders will pay tribute to Hispanic Heritage Month by showering the stadium with Latino excitement.**
"Our Hispanic Heritage Game is one of the many ways we share our commitment to, and leadership in, multicultural initiatives with our global fan base and we are delighted to present this special game for the ninth season" said Raiders Chief Executive Amy Trask.
When the Raiders decided to honor the Latin community, the organization did it with the desire to create an entire game day experience full of Hispanic entertainment. The Raiders are conscious of the diversity of the Bay Area and honor Hispanic heritage in a unique and special way.
From the moment the fans arrive at the Coliseum, they will have plenty of activities to participate in prior to kickoff. Fans are encouraged to visit Raiderville – the very latest in pre-game entertainment – located in B lot at the Coliseum parking lot. The game's presenting sponsor, Bud Light, will feature a variety of interactive elements. On the Raiderville stage, the En Vivo Band and Gladiators of Rock, will welcome fans. There will be a Ballet Folklórico dance showcase and Mariachis will pay a visit.
Representatives from the official Spanish radio station of the Raiders, La Kaliente 1370 AM, Telemundo - the Spanish television home of the Raiders, and The Society of Hispanic Professional Engineers will also be on hand at Raiderville.
Mariachi Mi Tierra Linda will greet Raiders fans at the C and D gate entrances and then pay a visit to Raiderville. Musical trio Estrellas de Oro will be roaming the gate entrances as well serenading fans as they enter the stadium.
Reyna y su Trio del Mar will be performing at the East Side Club entrance as well as East Side suite level entrance where the trio will serenade fans with famous Latin Trio songs that have influenced the Latin culture through the decades.
During the National Anthem the flags of all the Hispanic countries will be presented to add a touch of Pride and Poise. The Brazilian Capoeira Arts Center will showcase a vibrant Latin-American art form that combines elements of martial arts and dance in the pre-game performance.
Halftime will also offer traditional dance ensembles from Campania Mexico Danza.
Fiesta Latina 2010 will feature a special commemorative limited edition beaded necklace. A portion of the proceeds from ticket sales will help diverse non-profit organizations.
The Raiders have long been pioneers, both on and off the field, with regards to the team's global outreach. The Silver and Black maintains a global presence and communicates with the worldwide Raider Nation through the team's official web sites which feature original and translated content in six different languages - Tagalog, Japanese, German, Chinese, Spanish and English.