Orson Aguilar is the President of the Greenlining Institute, one of the nation's largest and most successful multi-ethnic, advocacy and leadership development nonprofits.  Greenlining envisions a nation where race is never a barrier to economic opportunity and communities of color thrive.  Because people of color will be the majority of our nation's population by 2040, Greenlining believes that America will prosper only if communities of color prosper.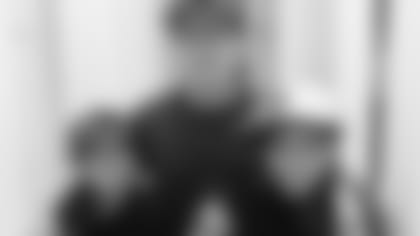 Under Orson's leadership, Greenlining has become a leading voice in the movement to fight redlining by advocating for greenlining policies, particularly in the areas of housing, the economy, the environment, health, energy, voting, technology and telecommunications.
Aguilar's birth hometown, Los Angeles, was home to the L.A. Raiders where he has fond memories of rooting for Bo Jackson and other dedicated players.  He's been living the last 18 years of his life in Oakland as a proud Raider fan. He lives in Oakland with his wife Claudia and three raider children, Emilio, Nayeli, and Danilo.  Aguilar says being recognized is an honor since he's dedicated his life to bringing social and economic opportunities to children and families that have similar backgrounds as his. 
The Los Angeles-native is proud to be raising a beautiful family while maintaining his commitment to diversity and inclusion.  Not a day goes by where he doesn't think of how to bring greater opportunities to those that don't have them, especially children. Aguilar is proud of being part of a dedicated team at The Greenlining Institute that works tirelessly each day to make this country a better place for everyone.