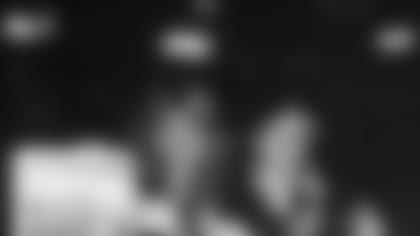 Almost 10 years ago after the playoff win in the parking lot with a newspaper someone gave out that said, "Super Bowl Bound Baby!"
Rookie Raiderette Brandi has been named Raiderette of the Week for 2012 Regular Season Week 13.
"When I was 13 years old my mom and I attended the game where Raiders beat the Titans for the AFC Championship and the Raiders were headed to the Super Bowl!
"The crowd roar was the loudest sound I have ever heard in my life.  It was one of the most exciting moments I had ever been a part of and I tried to capture it all on my camera. 
"When we left the stadium walking down the huge ramps toward the parking lot, we high-fived complete strangers and listened to the battle cry ringing out 'RAIIII-DERSSSSS!' 
"There is such an exciting sense of camaraderie, of kinship being a part of the Raider Nation; and there is no doubt in my mind that the Raiders have the most loyal fans in the NFL."