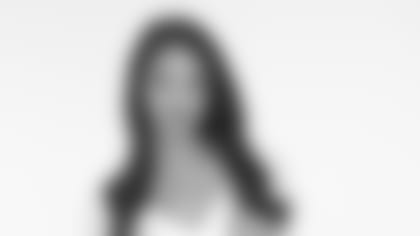 "My favorite Raider moment as a Raiderette occurred last season during the High School Spirit Explosion game. The high school where I coach had the opportunity to be on the field with me during pregame and at halftime to perform together.
"I loved being able to teach them and see how excited they were during this special day. They took home lasting memories and met other great cheerleaders and made new friends with whom they still keep in contact.
"Plus, it's so rare that a coach and his/her team get to perform together in front of thousands of fans, let alone the Raider Nation. How could you not be excited?!?"