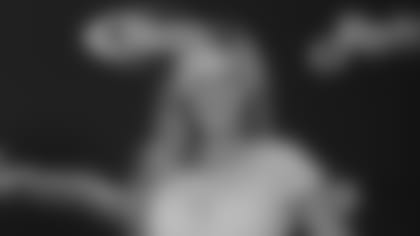 Yesterday, the 2013 Raiderette Preliminary Auditions, a significant step in becoming a member of Football's Fabulous Females, were held. Hundreds of women from around the Bay Area, across the country, and even a few from Japan, gathered to try to prove to the panel of judges that they deserved the opportunity to earn a spot in the next step in the Raiderette process.
"There is no experience like Raiderette Auditions," said Raiderette Director Jeanette Thompson. "Whether or not the candidates make the squad, they have participated in a unique Raiders tradition."
Over the last couple of months, boot camp classes were held at Core Dynamics Fitness in San Leandro, giving Raiderette hopefuls a chance to get in shape for auditions. Several preliminary audition participants took advantage of the classes, not only to get in shape, but also learn the stamina it takes to cheer on the field on game day.
A prep class was also held March 23 with over 100 Raiderette hopefuls in attendance. The class was a fun opportunity to learn dance techniques, as well as Raiderette choreography. Current Raiderettes helped the choreographers teach the class and answer questions from the attendees.
All of this preparation led to the preliminary auditions. Hopefuls, who had never auditioned before, those who were auditioning again, and former Raiderettes making a comeback, took their turns in front of the judges. "This morning I had to set three alarms because I didn't want to oversleep. I set one for 4:30, 4:45 and 5:00 which is when I actually got out of bed," said first-timer Sarah. "I was just rushing around to get ready this morning and do full hair, full makeup. Then I drove from San Jose here. There was actually a lot of traffic and I was stopped on the freeway for about 15 minutes. I was like, 'do I get out and walk? What do I do? I can't be late for this.' It ended up working out. Everything was fine."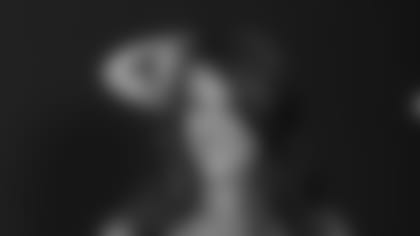 The day was filled with nervous energy, excitement and anticipation of the results. Even those who had been through the process before were anxious. "I'm nervous. It never gets any better," explained Brooke, who cheered for the Raiderettes in 2009. "You feel more prepared but it doesn't get any easier."
Brooke is returning because of her previous experience as a Raiderette. "I'm auditioning again because I love performing and I feel like there's no better audience than Raider Nation," said Brooke. "They're the best fans in football. I tried out for the Raiderettes in 2009 and it was my rookie season. It was just amazing, such a different experience than anything I've ever done before. It was incredible and I'd love to try it again."
Jennifer from New Jersey, whose uncle is a die-hard Raiders fan, auditioned for the first time. Although her family's fandom was factor in her choice to audition, the biggest reason was Football's Fabulous Females commitment to the community. "The number one reason I want to be a Raiderette is because of all the charity events they get to do," said Jennifer. "I really enjoy those the most, outside of performing. It's my understanding the Raiderettes do a lot of that kind of work."
After going through the preliminary audition process, finalists' numbers were called. There was excitement and disappointment in the room. Those whose numbers were called move on to the next step in the process - the final audition prep classes. Each finalist, including returning 2012 Raiderettes, is taught the same routine to perform for the judges. Two classes are held to teach the choreography before Sunday's finals.
Come Sunday, each finalist will interview and perform that dance routine for the judges. The judges will then determine members of the 2013 Raiderette squad.
Exclusive coverage from the 2013 Raiderette Final Auditions can be found on Raiders.com. Follow along on Raiders.com for live streaming video from inside the audition room, interviews with prospective Raiderettes, and more.