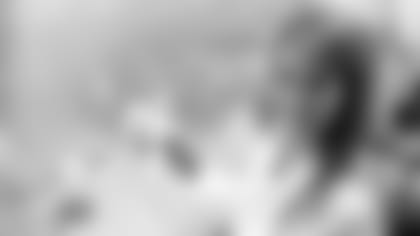 Rookie Raiderette Wendy was named Raiderette of the Week for 2013 Regular Season Week 8.
"I'm a full time Ph.D. student in Biomedical Engineering. I conduct research to grow cartilage from skin-derived stem cells and combine it with bone substitutes.
"My goal is to create a graft to treat osteoarthritic joint degeneration.
"I love every day with the Raiderettes, so it's hard to pick just one moment that's my favorite. But if I had to choose, it would be hearing my number called at final auditions as a member of this year's team.
"Several of my friend's numbers had already been called, and I just kept repeating my number in my head, hoping to hear it.
"When I actually did, I started crying because I was so relieved and honored, and SO excited that I would get to be part of the Raiderette family and dance with the best cheerleaders in the NFL."
- Rookie Raiderette Wendy