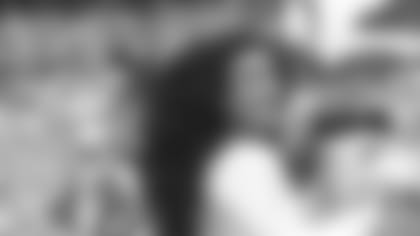 Veteran Raiderette Natalie has been selected as Raiderette of the Week for 2013 Regular Season Week 9.
"Earning Raiderette of the Year at the end of  the 2010 season was a momentous day in my life. 
"I will never forget the shock and surprise I felt in that moment. I had no idea what kind of journey I was about to experience, representing my Raiderette sisters at the Pro Bowl in Hawaii. 
"From the numerus events and appearances to the game day I was shocked to see so many fans traveled to Honolulu support the Silver and Black and prove the Raiders have the best fans in the NFL!"
- Veteran Raiderette Natalie
Pro Bowl voting is now open! Vote to send your favorite Raider players to the 2014 Pro Bowl in Hawaii.