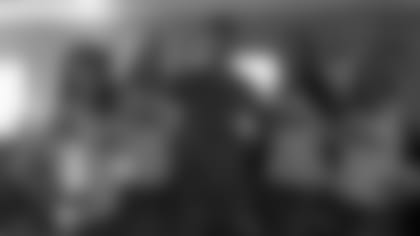 Raiderettes Lytisha and Maureen and two of the other cheerleaders hang out at the coffee house.
Africa has been amazing! Everyone has been so welcoming and hospitable to us. After 21 hours of flying we were so relieved to get to Camp Lemonnier where we are staying.
It has been non-stop since we got off the plane. We were able to make several stops to meet different military units. Later, we practiced for our show we'd be performing the following night.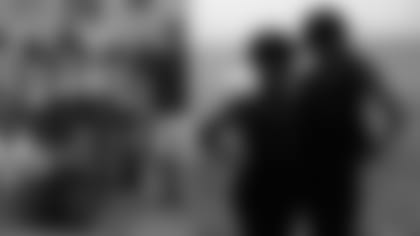 Left: The cheerleaders spend time with the U.S. Navy Explosive Ordnance Disposal (EOD) and check out the robot. Right: Raiderettes Lytisha and Maureen after 4-wheeling with the parajumpers at the beach.
Sunday, we went 4-wheeling with the parajumpers. They showed us how they do their jobs. We also got to go snorkeling in the beautiful water on the Gulf of Aden. Finally, we got back and rested for the Super Bowl party.
We stayed up until 7:00 a.m. watching the Super Bowl and performing for the troops during the game. This trip has been a blast. We've met so many amazing and inspirational people out here.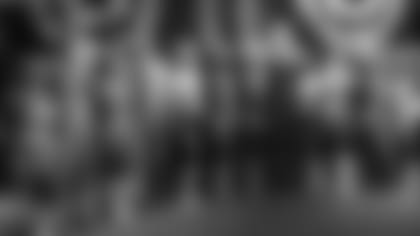 All of the cheerleaders pose for pictures after their performance Saturday night.