Jacqueline Martínez Garcel, CEO -- Latino Community Foundation
El Héroe Hispano de la semana, presentado por Northern California Honda Dealers, es Jacqueline Martínez Garcel, Directora Ejecutiva del Latino Community Foundation (LCF). La misión de LCF es desatar el poder de los Latinos en California. Jacqueline ha liderado la LCF a través de un periodo critico de crecimiento y expansión. Hoy en día, LCF es una de las redes mas grandes de filántropos Latinos en el país y es la única fundación en el estado que se enfoca solo en desarrollar lideres Latinos. Jacqueline la motiva un sentido de urgencia, justicia y determinación para crear oportunidades para que los Latinos prosperen económicamente y se involucren políticamente.
Cuando se le preguntó que significa para ella ser reconocida como Héroe Local Hispano, Jacqueline expresó su gratitud.
"Es un gran honor y una experiencia de humildad el ser reconocido como Héroe Local," dijo Garcel. "Un honor porque es un reflejo y testimonio de los sacrificios realizados por mis padres para darme las oportunidades que me han llevado a este momento de mi vida."
Previamente, Jacqueline fungió como vicepresidente del New York State Health Foundation (NYSHealth). Como integrante fundador fue consejera del Presidente y ayudó a establecer la fundación como un recurso para los lideres comunitarios y legisladores en todo el estado. También tuvo un rol central en el desarrollo de los programas de la fundación y alianzas con fundaciones locales y nacionales. Antes de integrarse al NYSHealth, Jacqueline fungió como Directora Ejecutiva de Voces Comunitarias de la Ciudad de New York. Durante su estancia desarrolló, avaluó y expandió programas que mejoraron la salud y calidad de atención de sectores vulnerables de la población.
Para alguien que ha logrado mucho durante su carrera, la inspiración de Jacqueline la obtiene de dos personas muy importantes.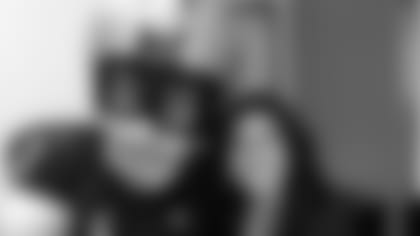 "Mi madre me enseño que era ser valiente," comentó Garcel. "Me inculcó desde joven a ser audaz y expresarme en contra de la injusticia. Ha nunca rendirme, sin importar que tan difícil fuera la situación o que tan imposible se pudiera sentir. También me enseño a levantarme una y otra vez cuando estuviera en la lona a punto de rendirme. ¡Adelante! Esa era su palabra favorita. Sigue adelante, en particular cuando las cosas se ponen difíciles. No hay otra opción más que avanzar, hacer el trabajo hasta que hayas marcado el camino para que otros pueda avanzar. Mi padre me enseñó a hacer todo con integridad, gracia y alegría. No importa que difícil y largo fuese el camino, me enseñó a enfrentar las cosas sin quejarme, disfrutar el proceso y ayudar a otros durante el camino."
Jacqueline también colaboró con el Departamento de Salud Publica de Mérida, Yucatán, México. Fue integrante de la faculta del Social Science Department of the Borough of Manhattan Community College y catedrática adjunta en New York University Global Institute of Public Health. Jacqueline ha sido designada a varias mesas directivas, incluyendo el Institute for Civic Leadership, NAMI-NYC Metro y Grantmakers in Health. Actualmente es consejera del KQED Community Advisory Panel y codirige el National Latino Funds Alliance (NLFA).
Después de hacer tanto por la comunidad y tener un impacto positivo en ella, Jacqueline reflexionó sobre el logro del que está mas orgullosa.
"Estoy muy orgullosa de dirigir la única fundación en todo el estado que se enfoca solo en desarrollar lideres Latinos en California." Dijo Garcel. "Cuando los Latinos prosperan, también lo hace la economía y la democracia de este gran estado. En menos de dos años la fundación ha invertido más de $1.5 millones de dólares en programas que ayudan a que jóvenes Latinos logren su máximo potencial y se conviertan en lideres cívicos en sus comunidades."