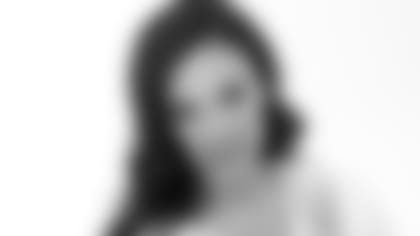 Veteran Raiderette Jessica has been named Raiderette of the Week for 2012 Regular Season Week 14.
"I witnessed how awesome and dedicated Raiders fans are at Raider Nation Celebration my first year as a Raiderette.
"In 2010, Raiders fans came from all over the country to join the celebration. Every person that attended the event had a smile from ear to ear. They were all wearing at least one piece of Raiders gear, brought cameras to take pictures and had a story about how they had become Raiders fans.
"I will never forget performing on stage and hearing the cheers coming from Raiders fans there that day! It's a memory I will cherish forever!"
Veteran Raiderette Jessica