Los Oakland Raiders finalizarán la pretemporada en casa al recibir a los Seattle Seahawks el próximo jueves 31 de agosto a las 7:00 p.m. PT en el Coliseo de Oakland. Ambos equipos se han enfrentado en los últimos 11 años por lo que el encuentro de esta semana será la 12va ocasión consecutiva en que se enfrenten en la pretemporada. Cuatro de esos partidos han sido disputados en Oakland, incluyendo tres de los últimos cuatro. Seattle es el tercer equipo de la NFC West que los Raiders han enfrentado durante la Pretemporada 2017 después de visitar a los Arizona Cardinals y recibir la visita de Los Angeles Rams. Seattle y Oakland tienen programado enfrentarse durante temporada regular del 2018.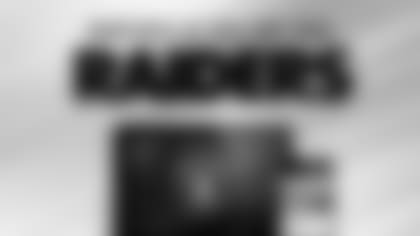 ](http://www.raiders.com/fans/mobile-app.html)
A continuación el previo del partido presentado por 95.7 The GAME:
Fecha:Jueves 31 de Agosto
Patada Incial:7:00 p.m. PT
Lugar: Cooliseo de Oakland (1966)
Capacidad/Superficie:56,057/ Pasto Natural
Pretemporada:Seahawks, 11-4
Temporada Regular:Raiders, 28-24
Postemporada: Empate, 1-1
La semana pasada los Raiders viajaron a Dallas para enfrentar a los Cowboys en la Jornada 3 de la pretemporada donde perdieron 20-24. La ofensiva con Carr en los controles se mostró eficiente durante la primera mitad al tener una ventaja de 13-10 al medio tiempo. Carr tuvo buen desempeño al acumular 144 yardas en 13 pases completos de 17 intentos con un par de pases de anotación para registrar un coeficiente de efectividad de 140.3 puntos. Amari Cooper acumuló 78 yardas en cuatro recepciones, incluyendo un recepción para anotación de 48 yardas. Cordarrelle Patterson anotó por primera ocasión como integrante de los Raiders al atrapar un pase de 17 yardas en las diagonales en lo que fue la primera jugada del segundo cuarto. El apoyador Jelani Jenkins marco el ritmo en la defensiva al registrar cinco derribes (cuatro solo).
Después del partido del jueves, los Raiders al igual que todos los equipos de la NFL realizarán su recorte de jugadores para cumplir con el total de 53 elementos que exige la liga a mas tardar el sábado 2 de septiembre. Posterior al recorte, el Plata y Negro se enfocará en su primer oponente de la temporada regular, los Tennessee Titans, a quienes enfrentarán el domingo 10 de septiembre a las 10:00 a.m. PT en Nashville, TN. Los Seahawks iniciarán la temporada regular el mismo día al visitar a los Green Bay Packers.
LA SEMANA PASADA EN DALLAS
A continuación algunas estadísticas de jugadores claves en el partido ante los Dallas Cowboys:
QB Derek Carr: 13 completos de 17 intentos para 144 yardas y dos TDs con un coeficiente de efectividad de 140.3 puntos.
WR Amari Cooper: Cuatro recepciones para 78 yardas y un TD.
CB Antonio Hamilton: Un derribe, una captura y un balón forzado.
DT Treyvon Hester: Un derribe y una captura.
LB Jelani Jenkins: Cinco derribes (Cuatro solo).
LB LaTroy Lewis: Un balón recuperado, devuelto 65 yardas para un touchdown.
WR Cordarrelle Patterson: Cuatro recepciones para 30 yardas y un TD. Dos devoluciones de patadas iniciales para 48 yardas.
RB DeAndre Washington: Cinco acarreos para 27 yardas, incluyendo un acarreo de 19 yardas.
KTVU/KICU (Bay Area) y KVVU (Las Vegas)
Campo:Nicole Zaloumis, John Tournour "JT The Brick"
Estación:95.7 The GAME/98.5 KFOX
Narración: Greg Papa
Analista: Tom FloresCampo:Lincoln Kennedy
Estación: KIQI 1010
Narración: Fernando Arias
Analista: Ambrosio Rico
General: El Entrenador en Jefe Pete Carroll, quien ostenta una marca de 70-41-1 (.629) en la temporada regular durante su estancia en Seattle, ha guiado a los Seahawks a cinco temporadas consecutivas con al menos 10 victorias y al mismo tiempo logrando cinco clasificaciones a la postemporada las cuales han incluido dos participaciones en el Super Bowl (2013 y 2014), convirtiéndose en campeones en su edición XLVIII (2013).
------------------------------
Ofensiva: El mariscal Russell Wilson inicia su sexta temporada como titular al frente de la ofensiva y es el mariscal con mejor porcentaje de victorias en sus primeros cinco años en la historia de la NFL al sumar 64 partidos ganados. También está empatado en cuarto lugar en la historia de la NFL con 127 pases de anotación en ese periodo. El veterano Doug Baldwin fue seleccionado por primera ocasión al Pro Bowl al empatara la marca de franquicia en recepciones en el año con 94 sumando 1,128 yardas. El ala cerrada también fue seleccionado al Pro Bowl al terminar con 923 yardas en 65 recepciones con seis touchdowns. El ataque terrestre de Seattle ha sido el mejor en la liga desde el 2011 al suma 13,144 yardas en ese periodo de las cuales 1,591 fueron sumadas en el 2016.
---
Defensiva: Kris Richard inicia su octava temporada en Seattle y su tercera como Coordinador Defensivo. Su grupo continua dominando al estar entre las mejores cinco en los últimos cinco años. La defensiva secundaria es liderada por el esquinero Richard Sherman quien interceptó cuatro pases la temporada pasada. Los profundos Earl Thomasy Kam Chancellor también aportaron con dos intercepciones cada uno. en la línea defensiva Cliff Avril registró 11.5 capturas en el 2016 mientras que su compañero Frank Clark sumó 10 capturas.