Los Oakland Raiders viajarán por primera ocasión en el 2012 cuando visiten a los Arizona Cardinals en el University of Phoenix Stadium. La patada inicial está programda para las 7:00 pm PT del viernes 17 de agosto.
Serie de Encuentros: Los Raiders vajan a Arizona para enfrentar a los Cardinals en la segunda jornada de la pretemporada. Oakland tiene una ventaja de 7 victorias contra 5 derrotas en partidos de pretemporada contra los Cardinals. al última oasión en que se enfrentaron ambos equipos en la pretemporada fue el año pasado en Oakland.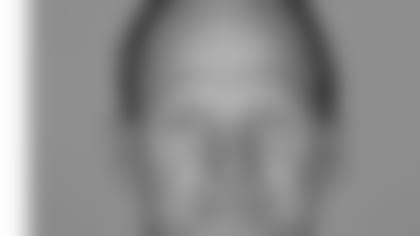 Entrenador y record**: Los Cardinals, bajo el mando del enrenador en jefe Ken Whisenhunt desde el 2007, terminaron la temporada pasada con marca de 8-8. En los cinco años como entrenador en jefe, Wisenhunt ha guiado a los Cardinals a uan marca de 40-40 en partidos de temporada regular y ha llegado a la postemporada en dos ocasiones, incluyendo una particpación en el Super Bowl XLIII en contra de los Pittsburgh Steelers.
David Ausberry (86) atrapa un pase de anotación en contra de los Cardinals durante la pretemporada del 2011. Foto de Tony Gonzales.
Los Últimos 5 Partidos de Pretemporada
11 de agosto del 2011: Los Raiders recibieron a los Cardinals en el primer partido de la pretemporada del 2011 y perdieron 24-18. Los novatos Denarius Moore y David Ausberry sobresalieron al tener tres recepciones para 37 yardas una recepción de 18 yardas para anotación respectivamnete.
23 de agosto del 2008: Los Raiders perdieron ante los Cardinals 24-0 en el Coliseo durante el tercer partido de la pretemporada. El novato Darren McFadden acumuló 40 yardas en 12 acarreos.
11 de agosto del 2007: Los Raiders recibieron a los Cardinals durante la priemr jornada de la pretemporada del y ganaron 27-23. Shane Lechler despejó el balón en tres ocasiones para 151 yardas (promedio de 50.3 yardas).
26 de agosto del 2005: Los Cardinals visitaron Oakland y derrotaron a los Raiders 17-16. Sebastian Janikowski conectó tres goles de campo y Zack Crockett (actual reclutador de los Raiders) acarreó el balón en ocho ocasiones y acumuló 29 yardas al igual que atrapó un pase de seis yardas.
28 de agosto del 2004: Los Raiders viajaron a Arizona durante la tercer jornada de la pretemporada del 2004, y salieron victoriosos con marcador de 17-16. Rich Gannon completó 8 de 12 para 89 yardss y Doug Gabriel atrapó cuatro pases para 87 yardas y una anotación.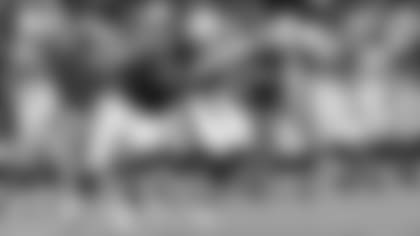 Quentin Groves (52) firmó con los Arizona Cardinals después de estar dos temporadas con los Raiders. Foto de Tony Gonzales.
Los Raiders se enfrentarán al apoyador Quentin Groves, quien estuvo dos temporadas con el Plata y Negro, siendo titular en 15 partidos y acumuló 64 derribes, un safety, dos pases defendidos, una intercepción y dos balones recuperados. Esta será la segunda visita de los Raiders al University of Phoenix Stadium.
Seleccionados de los Cardinals en el 2012
Ronda
Pos
Nombre
Escuela
1
WR
Michael Floyd
Notre Dame
3
CB
Jamell Fleming
Oklahoma
4
T
Bobby Massie
Mississipi
5
T
Senio Kelemete
Washington
6
CB
Justin Bethel
Presbyterian
6
QB
Ryan Lindley
San Diego State
7
T
Nate Potter
Boise State
Agentes Libres Clave Contratados por los Cardinals
G/T Adam Snyder, exintegrante de los San Francisco 49ers
CB William Gay, exintegrante de los Pittsburgh Steelers
S James Sanders, exintegrante de los Atlanta Falcons
LB Quentin Groves, ex-Oakland Raider y Jacksonville Jaguar